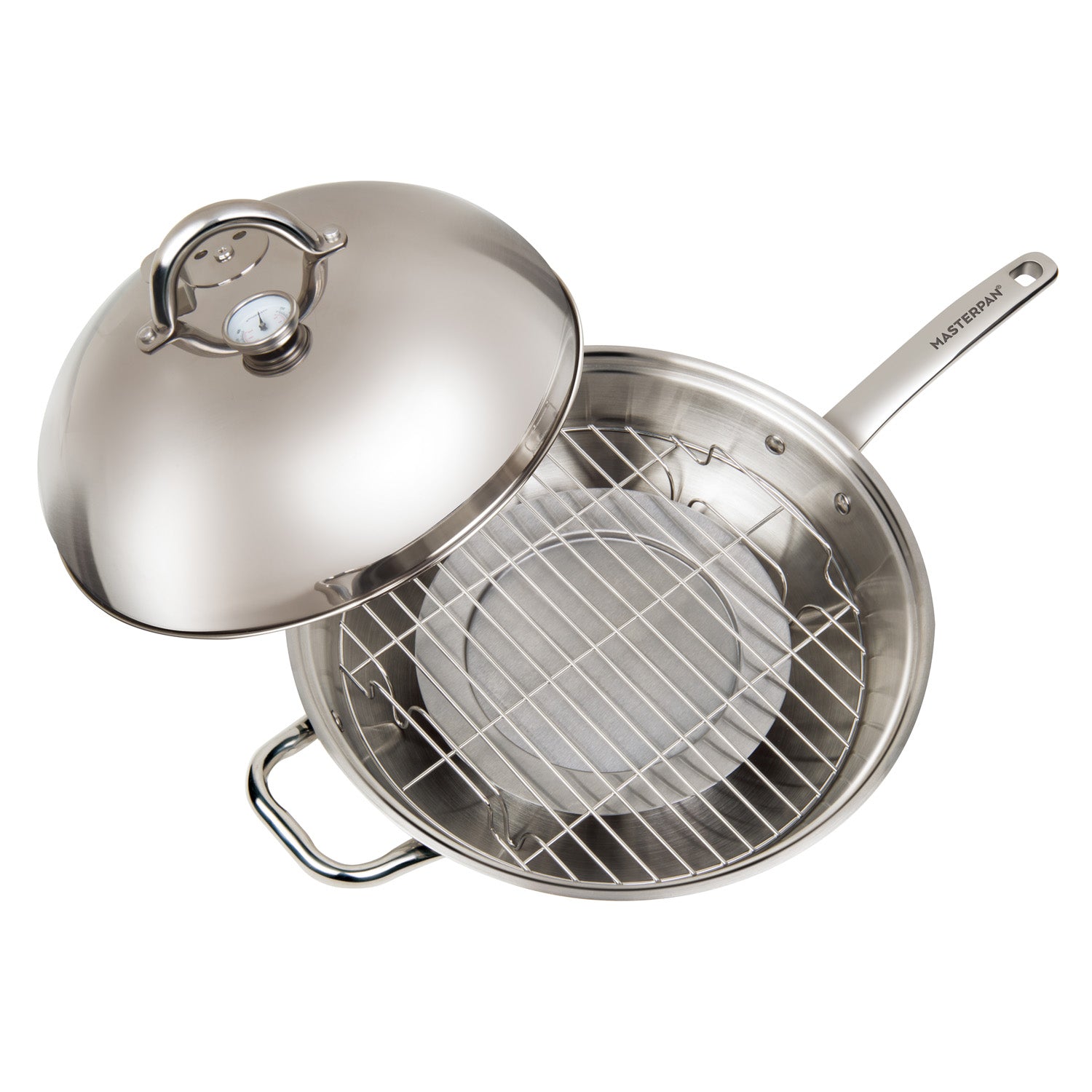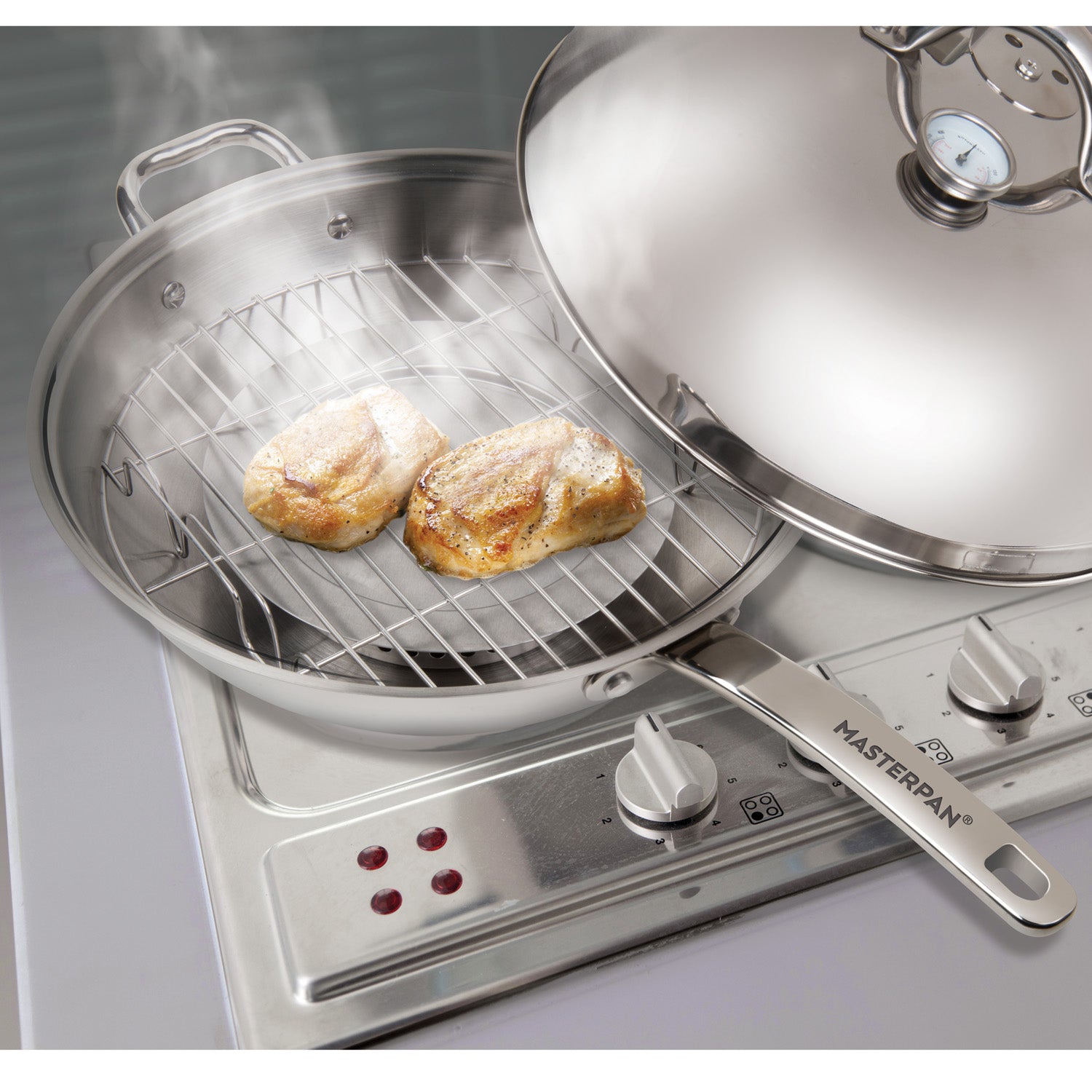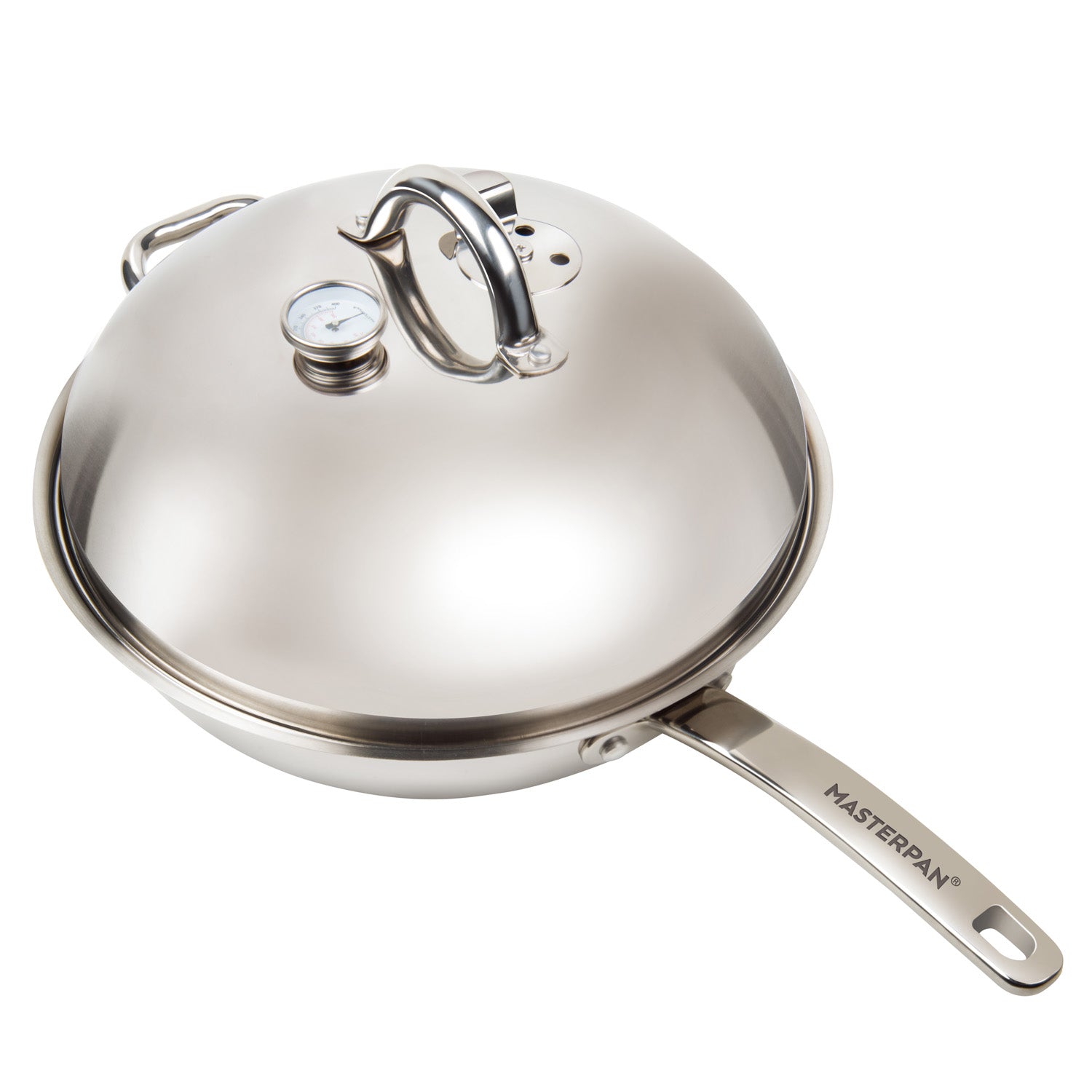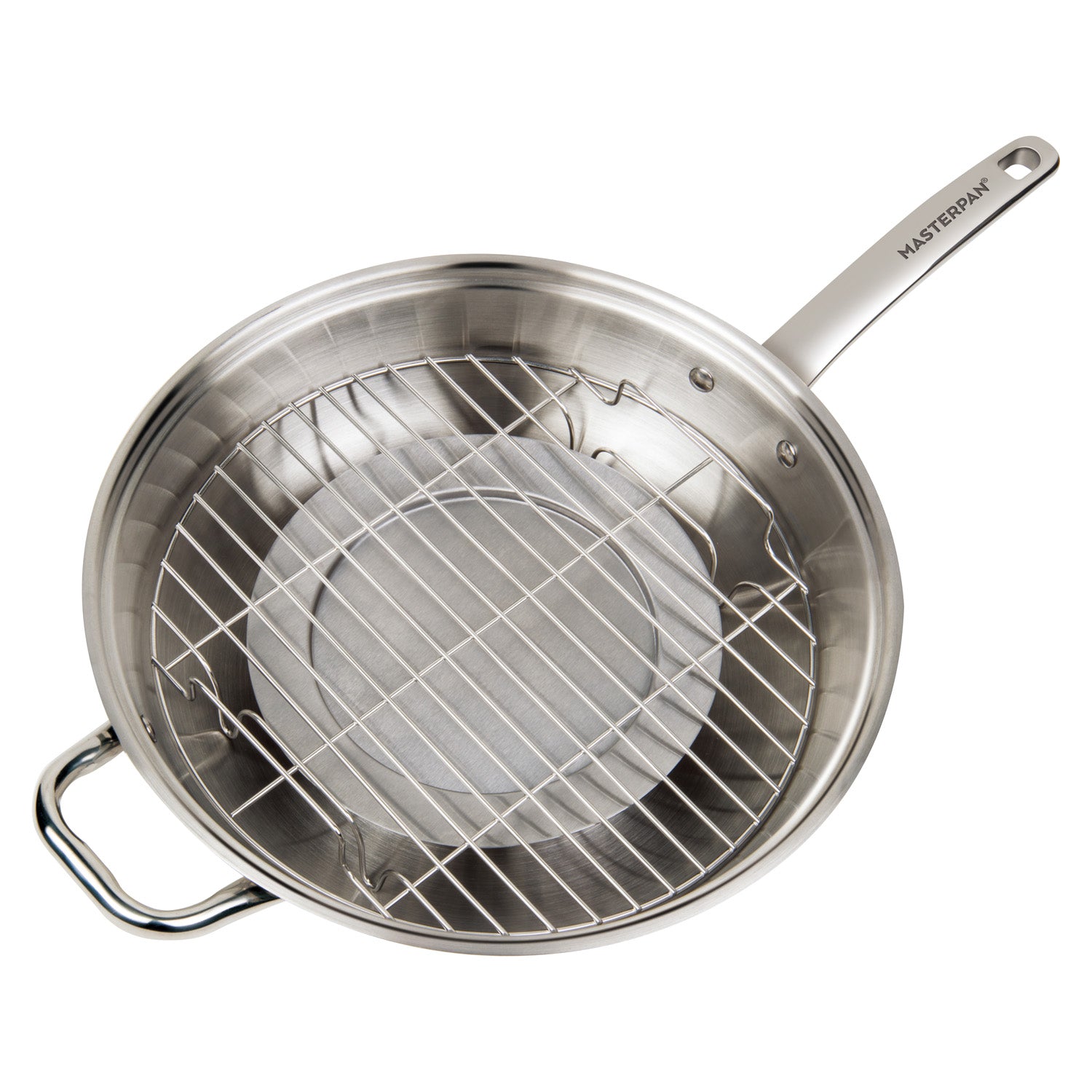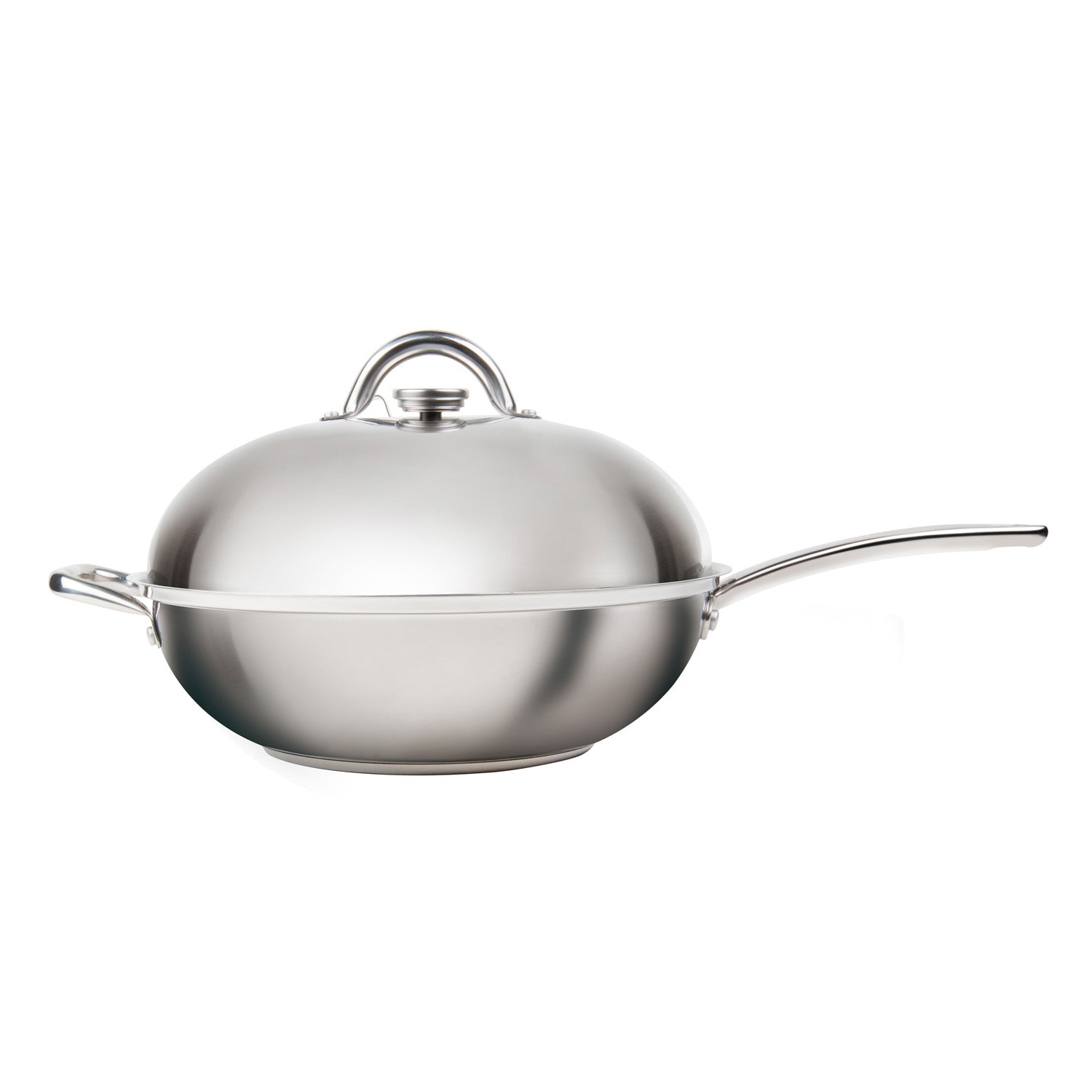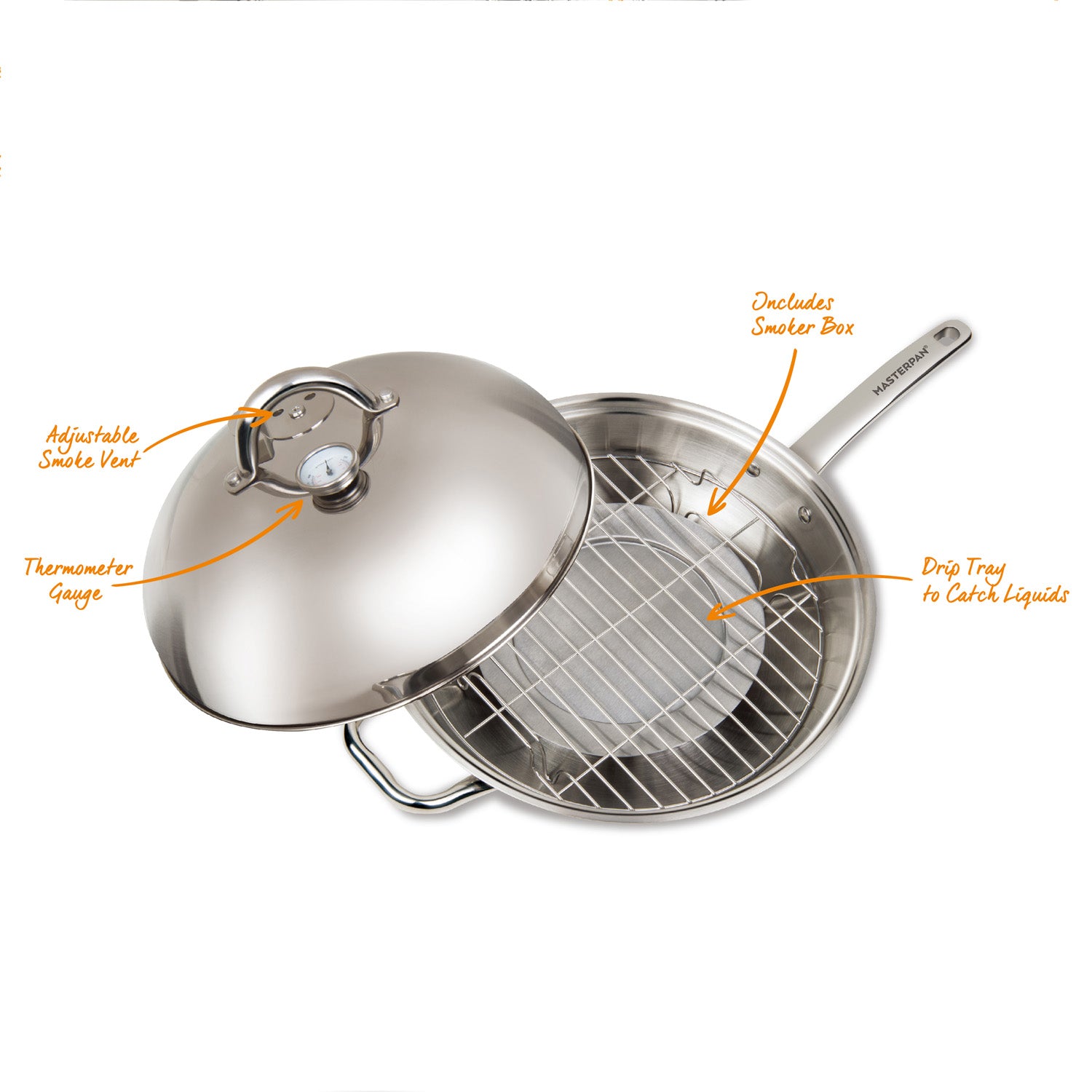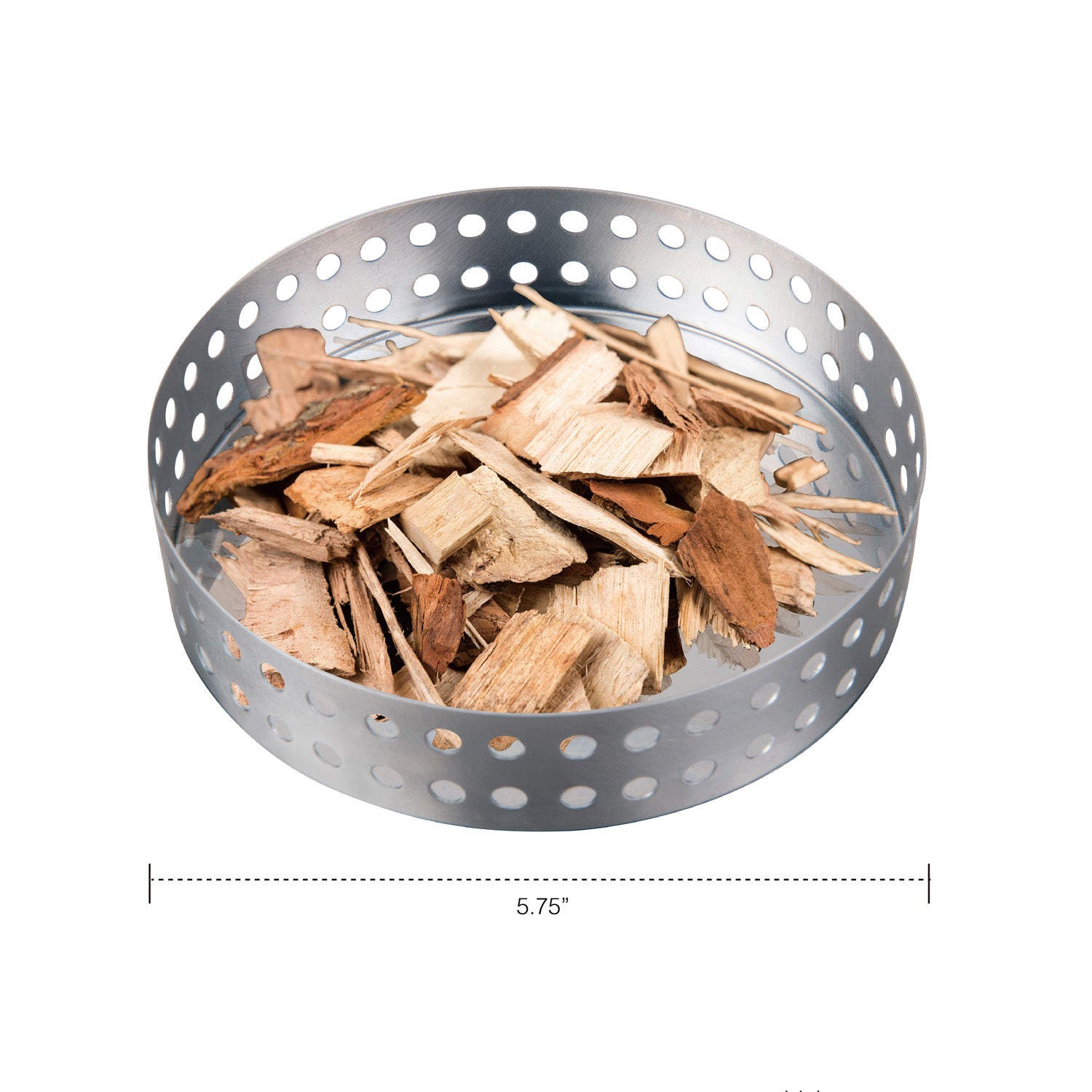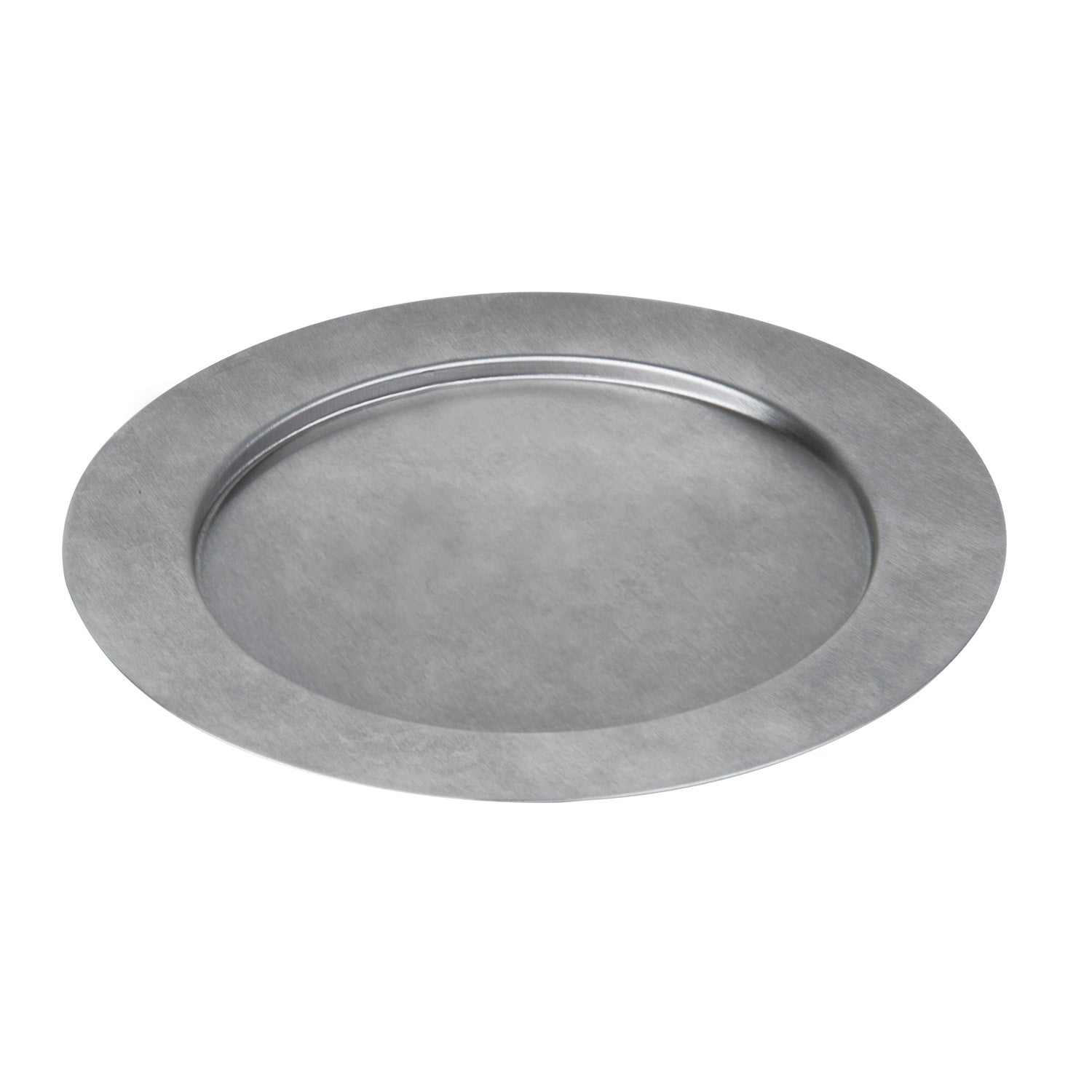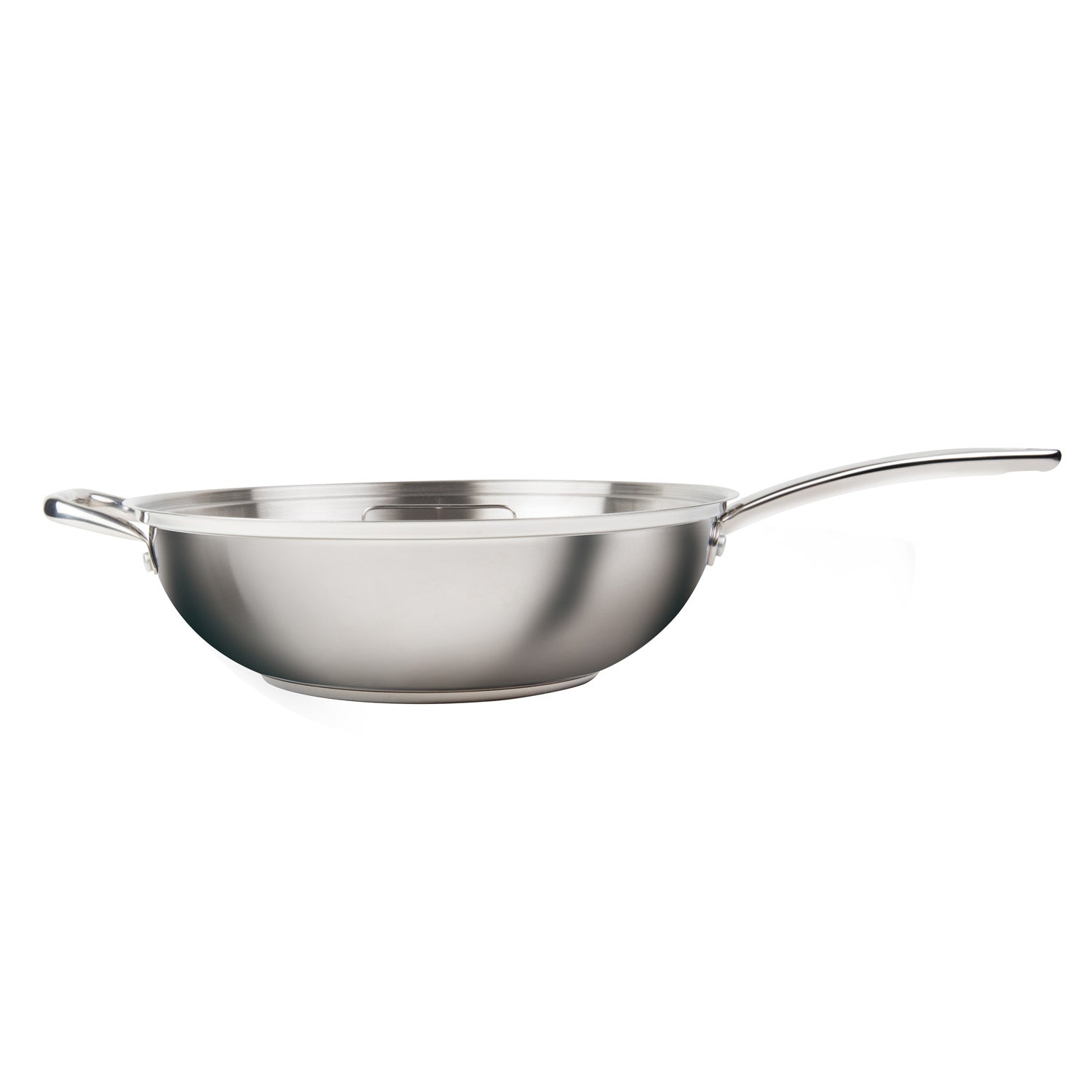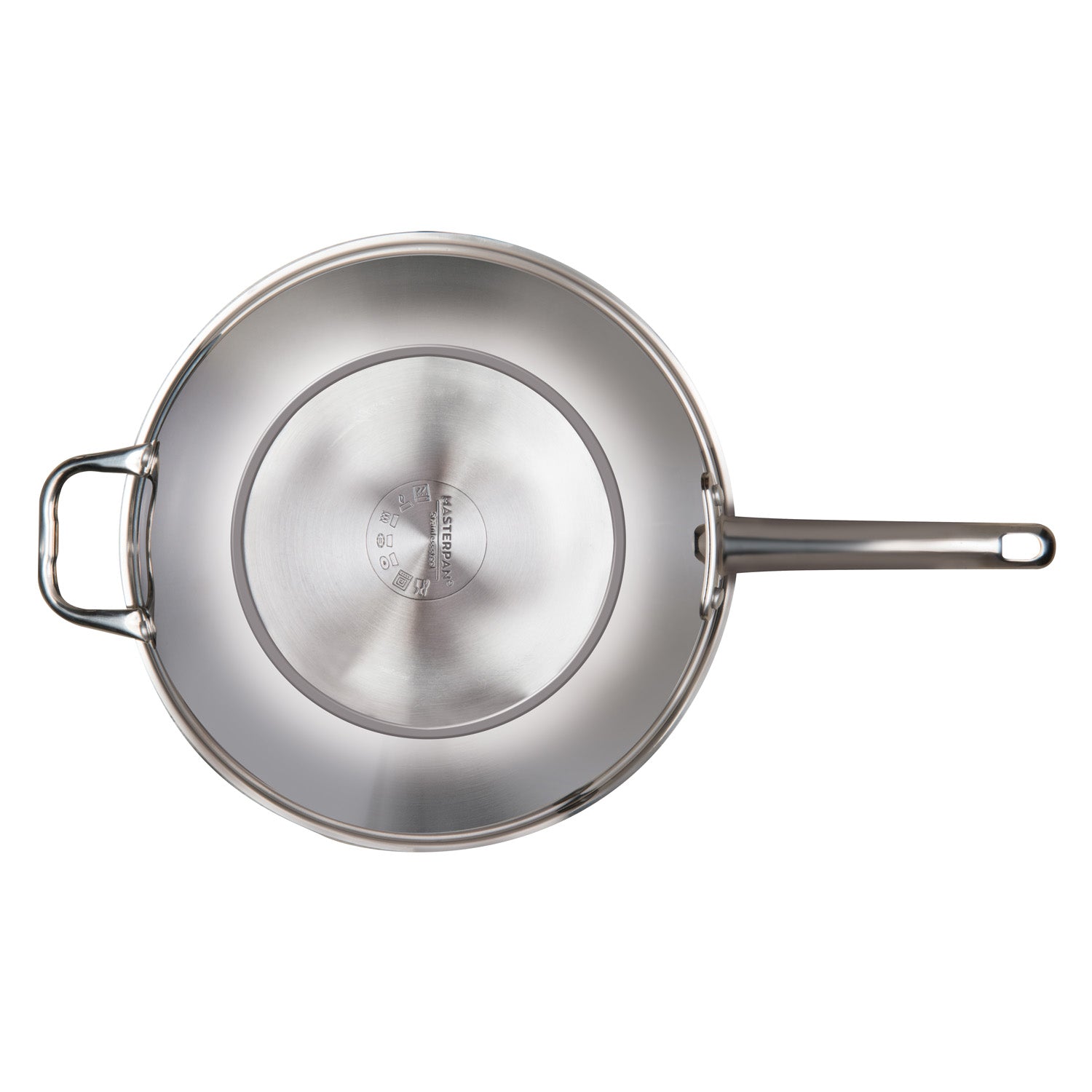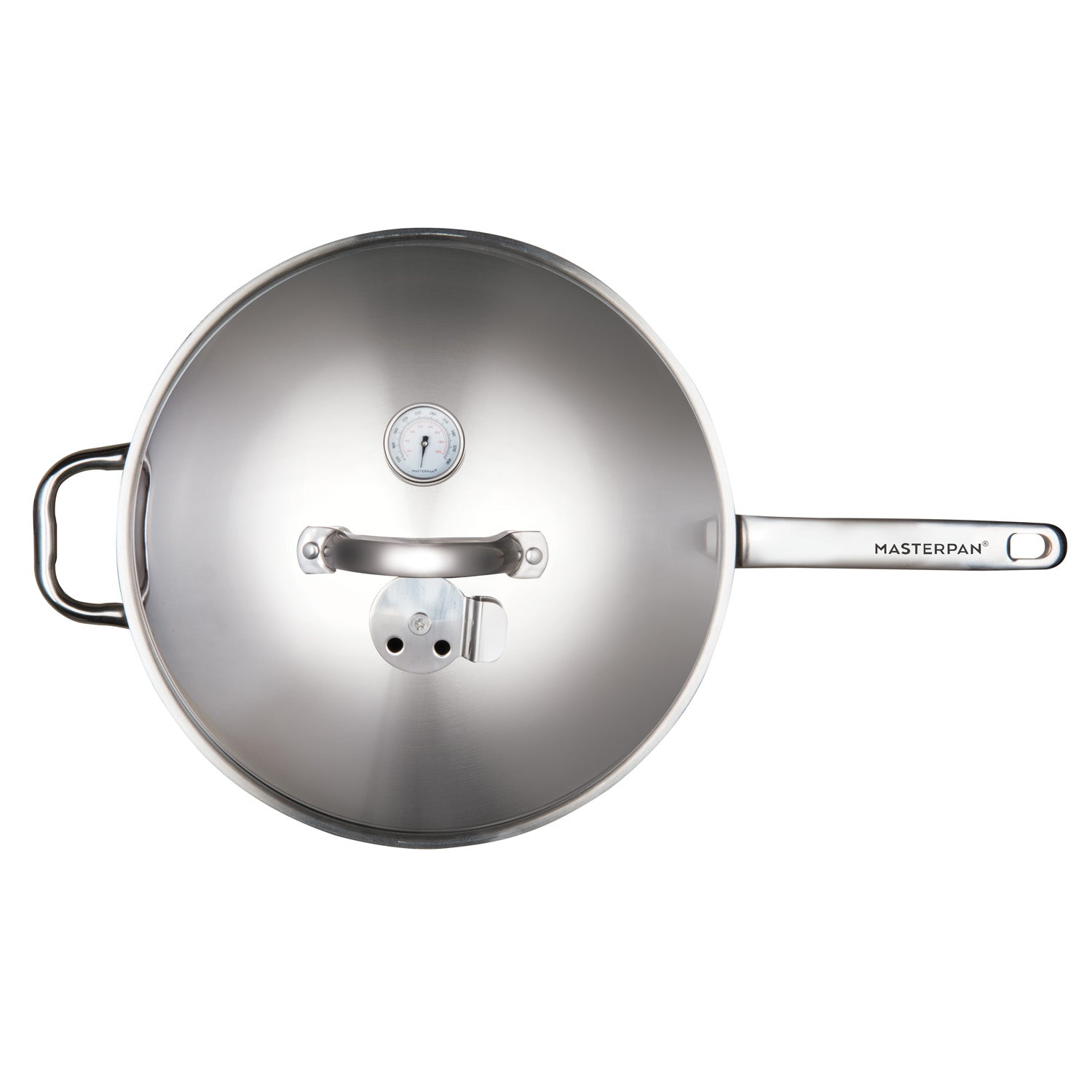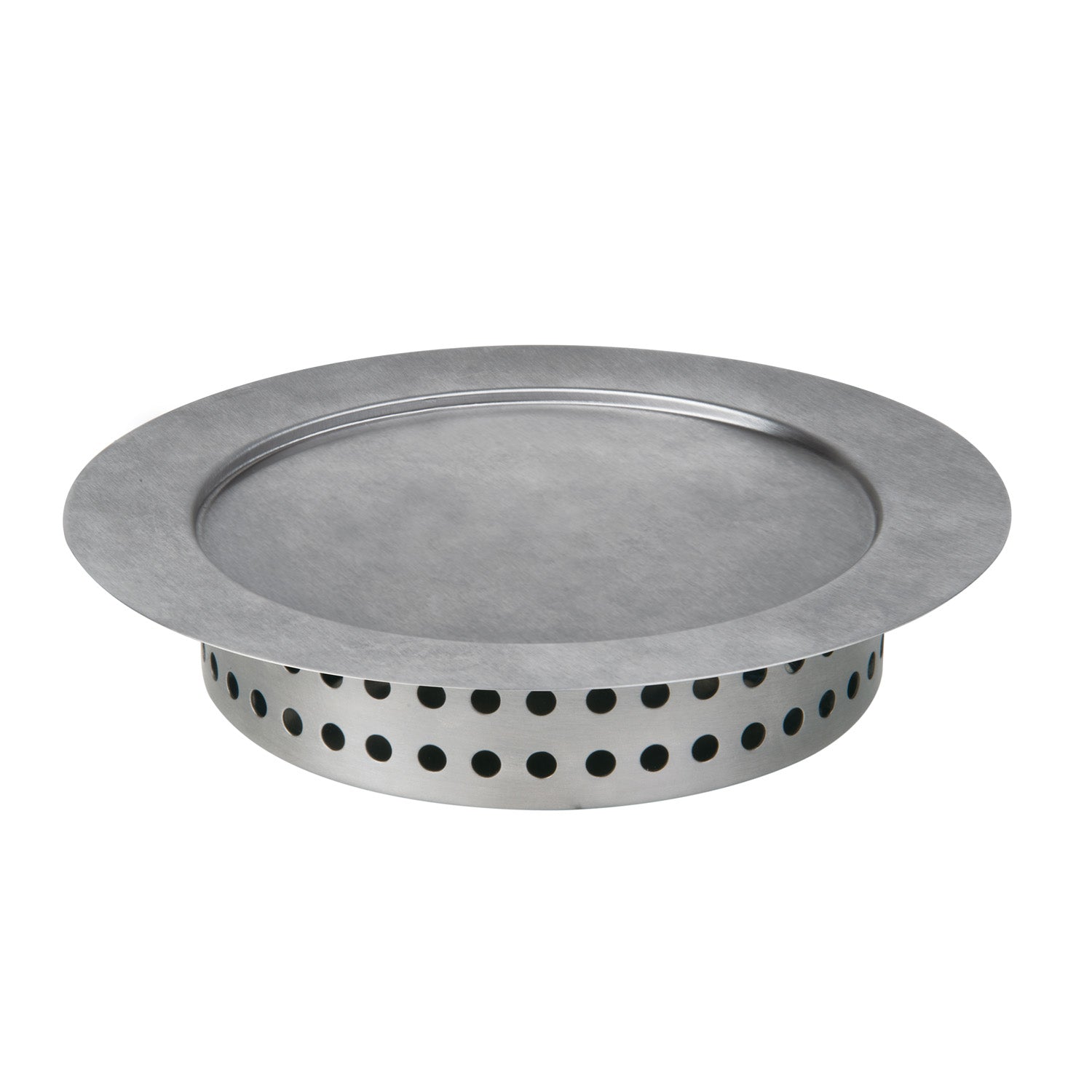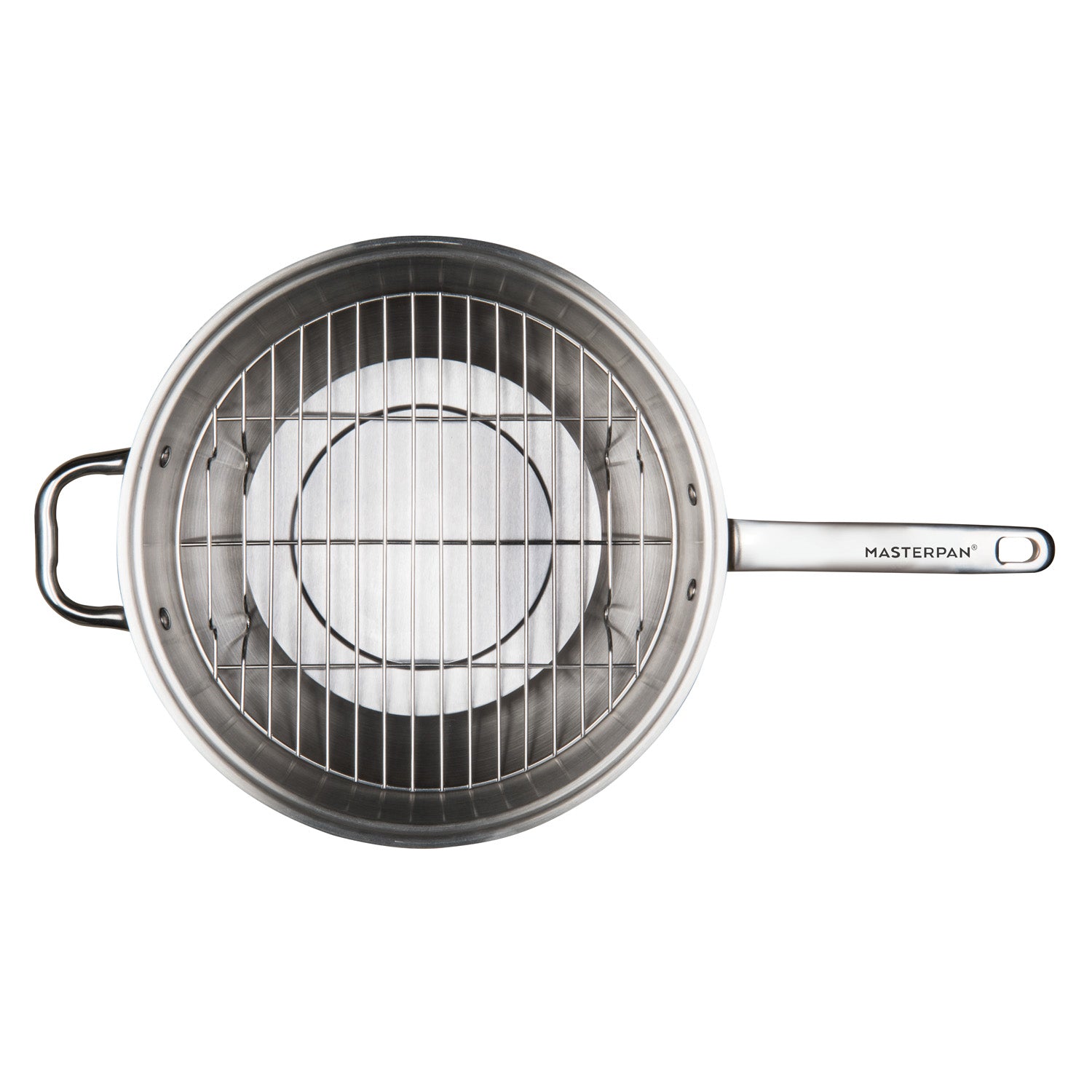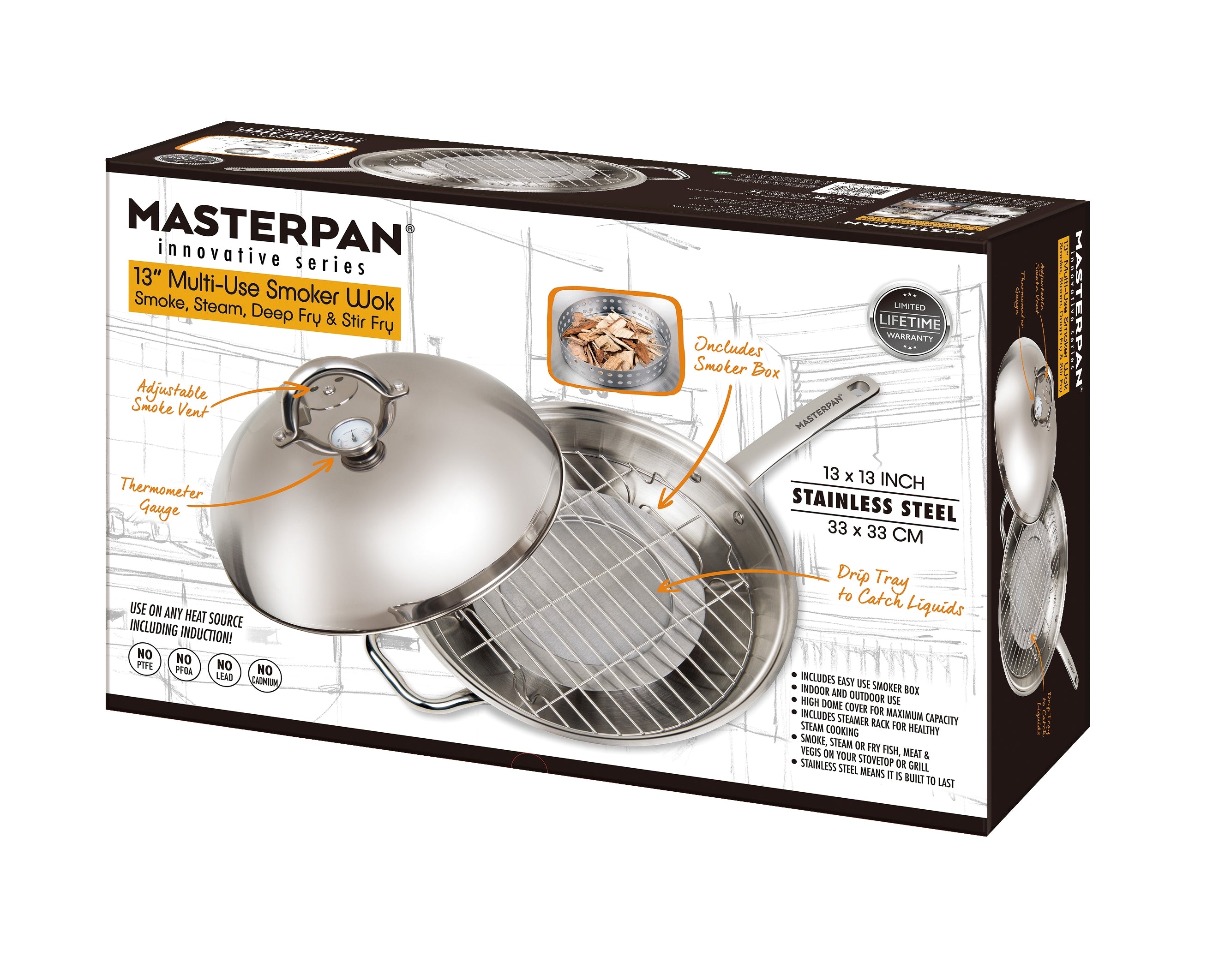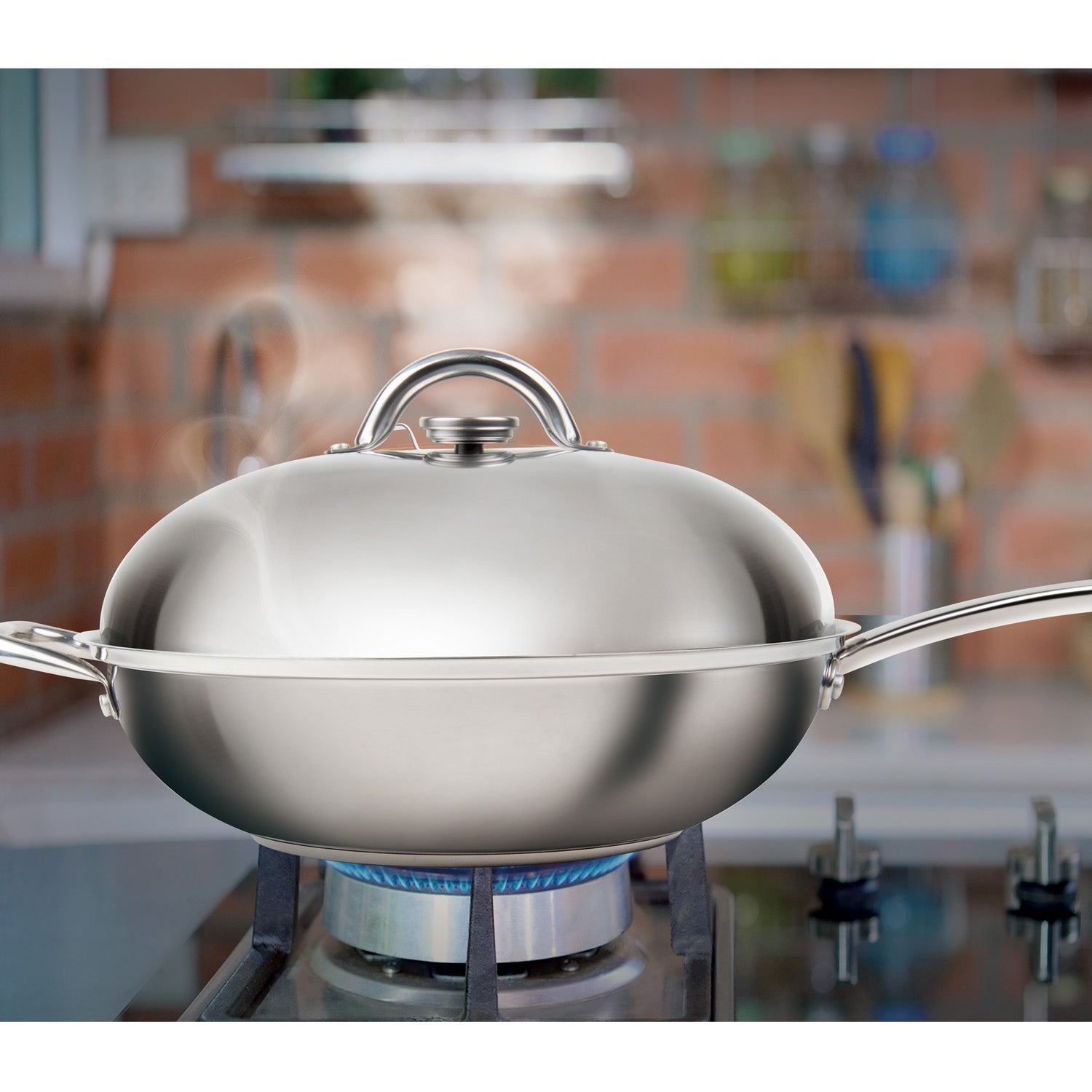 a
MASTERPAN 4-in-1 Multi-Use Smoker Wok With Stainless Steel Lid, 13" (33cm)
Out of stock
Sku No. MP-129
MASTERPAN's primary goal is to make cooking fun, healthy, and convenient for everyone. This is why we use good quality materials, coatings, and manufacturing process for all our products. This is clearly shown in our new and innovative Multi-Use Smoker Wok that comes with our special smoker box and drip tray designed specially to allow smoke to escape thru the holes on the side. Also includes a built in thermometer gauge and smoker vent on the lid to allow for temperature monitoring and control.
Don't limit yourself to just smoking meat in a traditional smoker when you can use our unique smoker wok to smoke your meat one day and then steam your vegetables right after.
Watch our creative video to see exactly how versatile it really is. Tried, tested and loved by Chef Mike Ledesma of the Perch restaurant in Richmond, Virginia. Watch our video to see him use it in action.