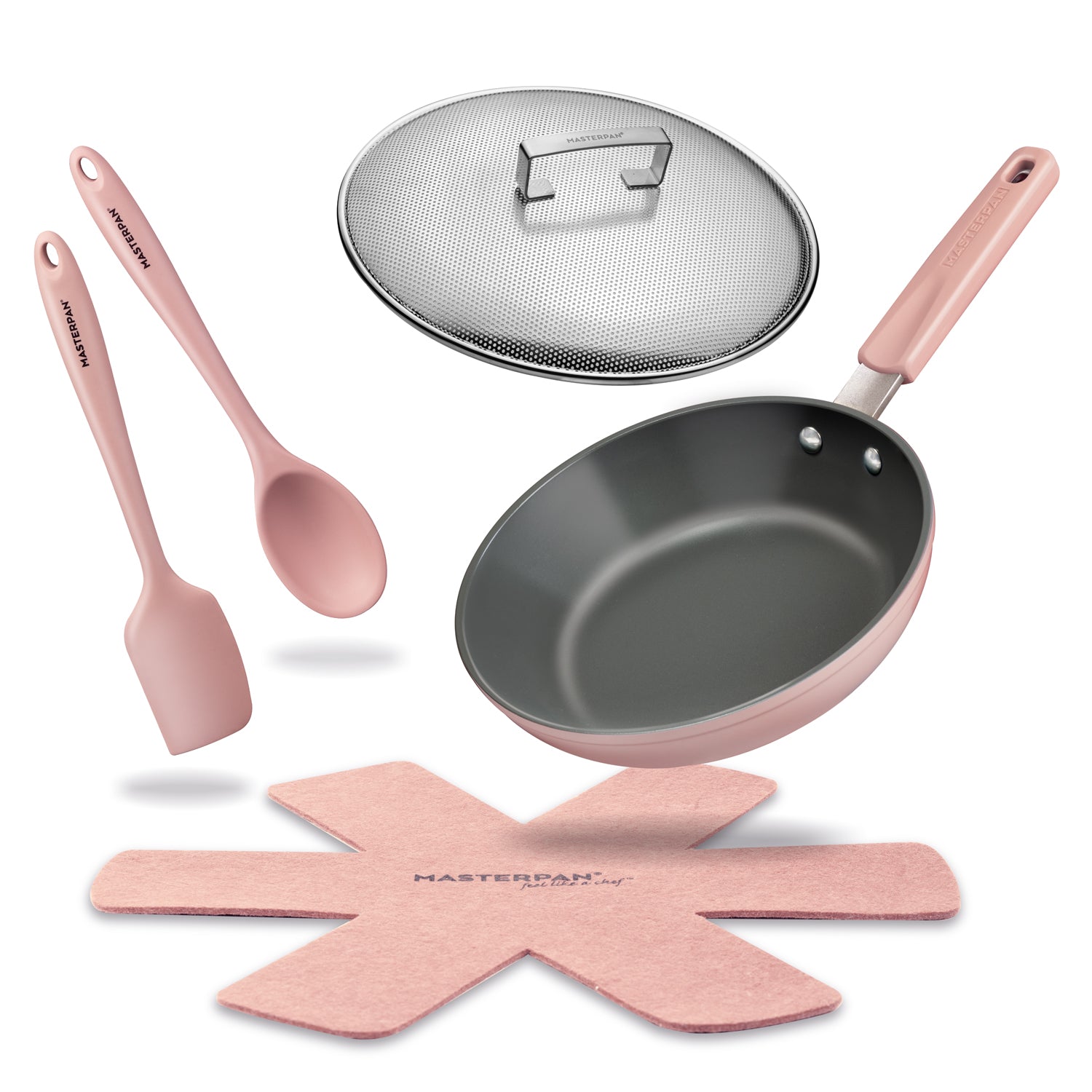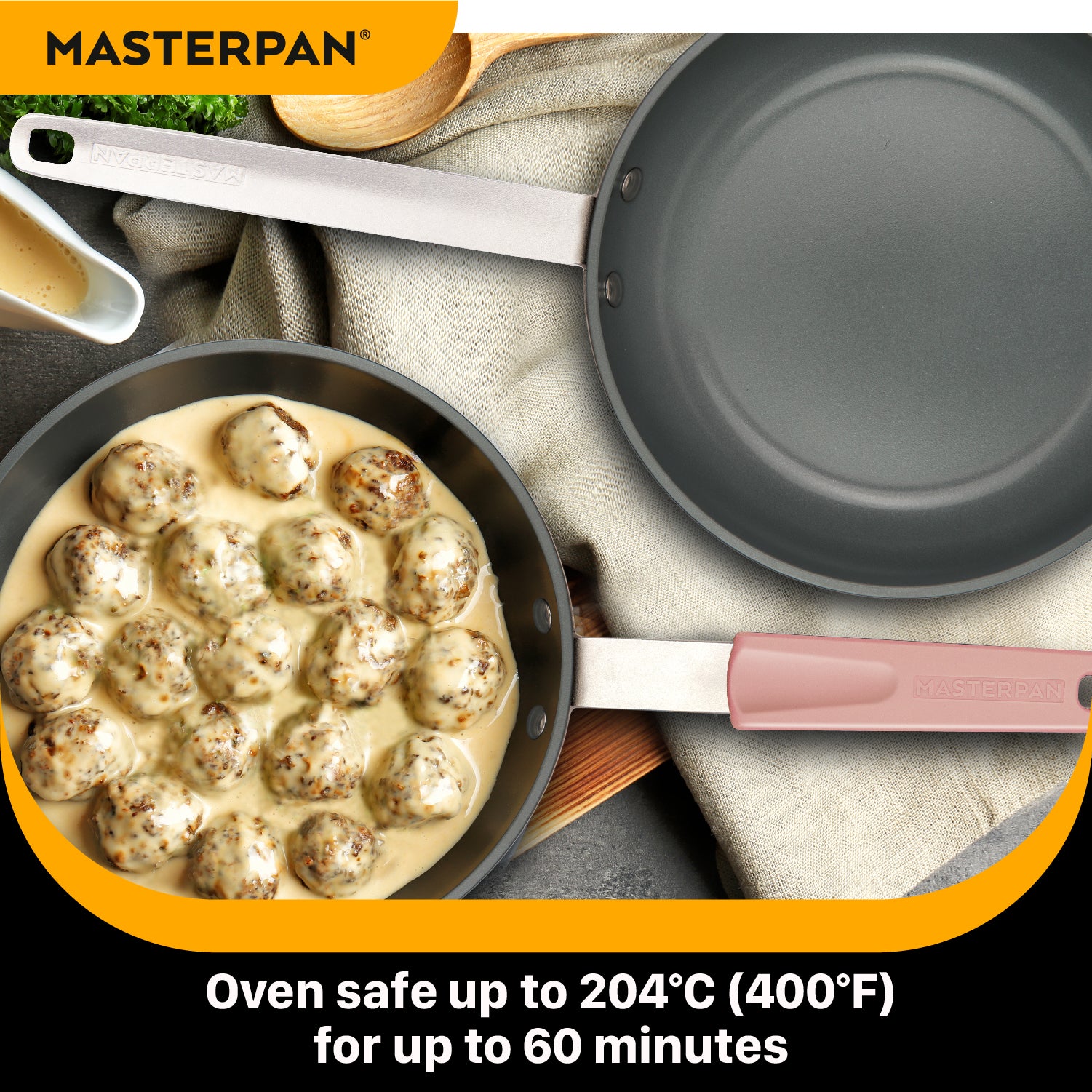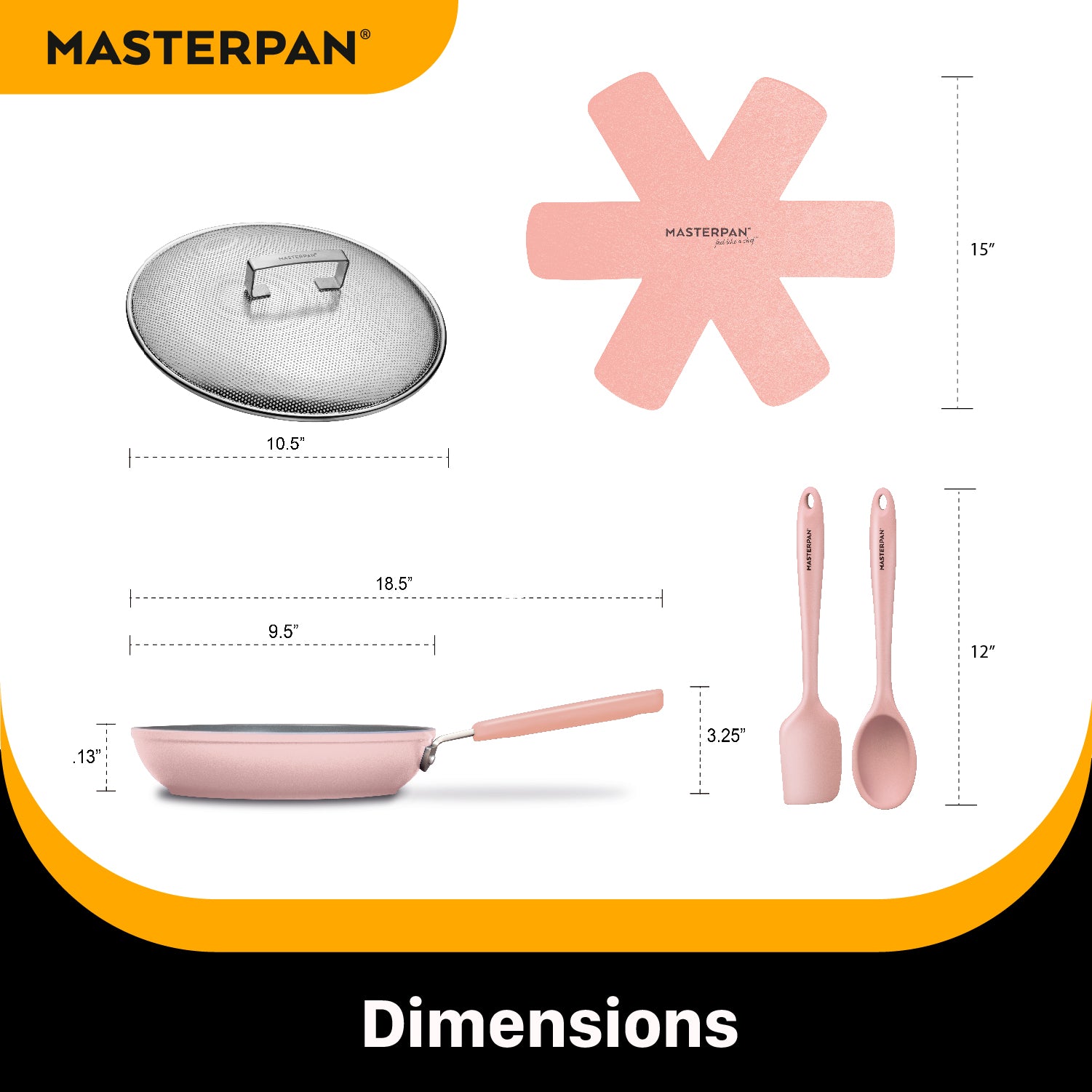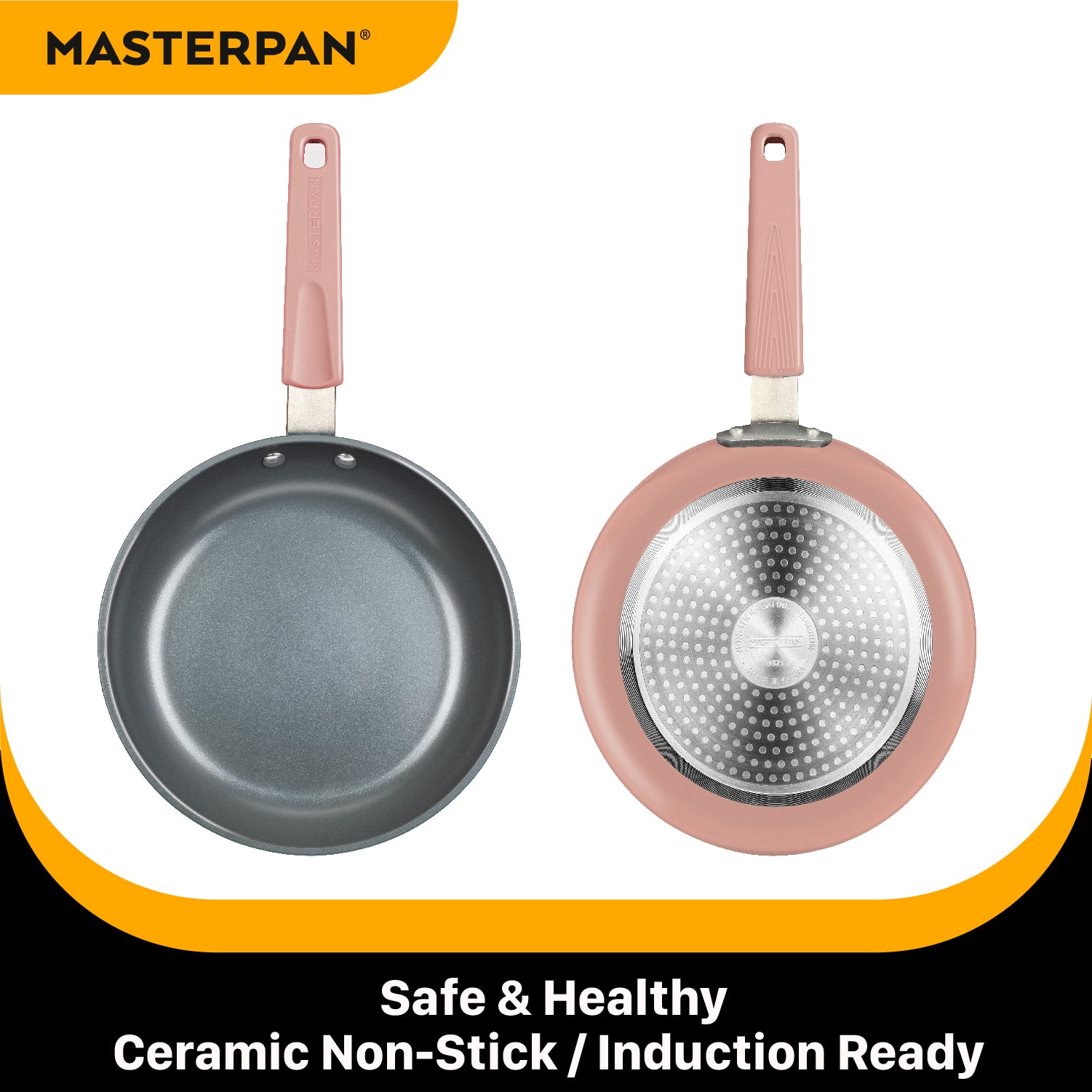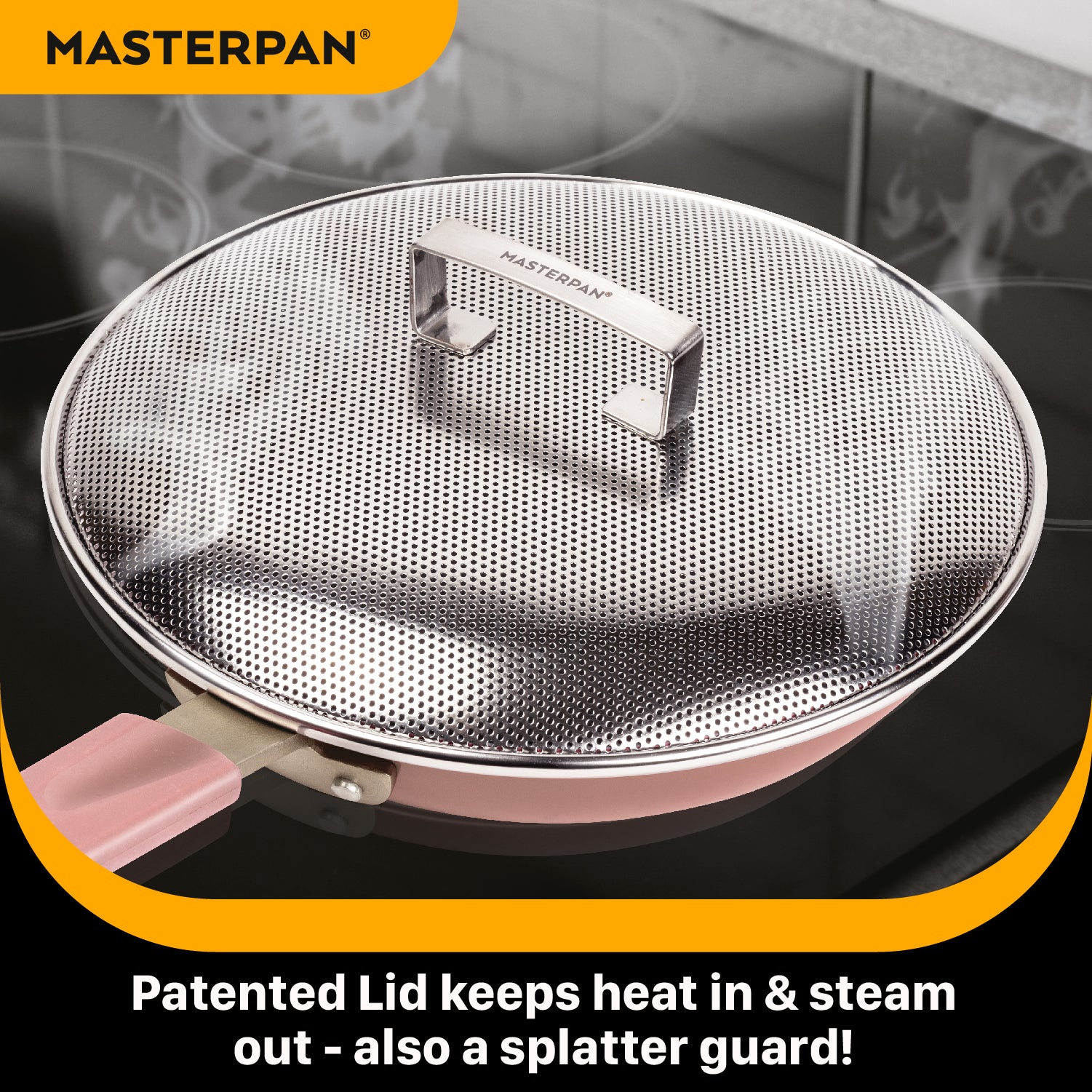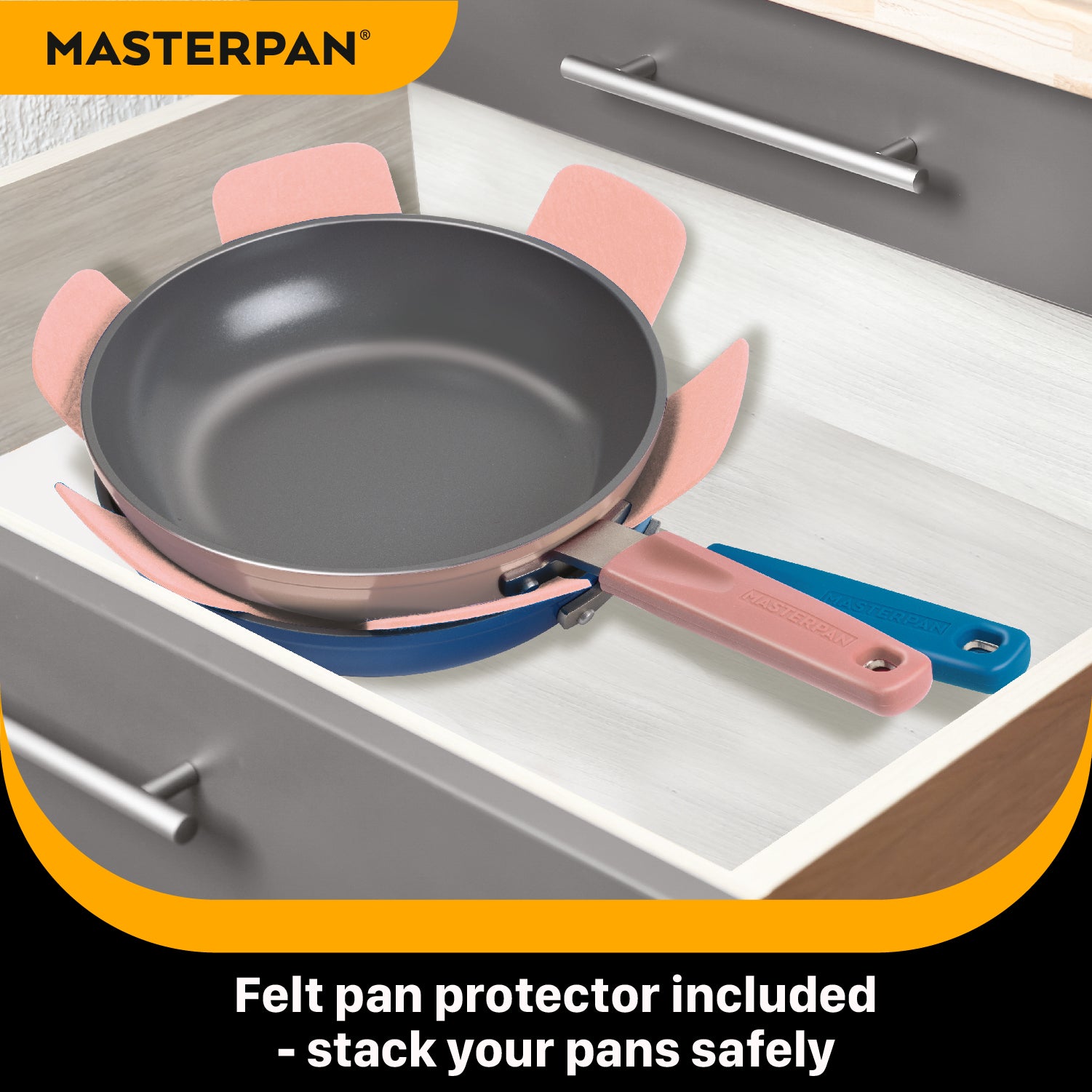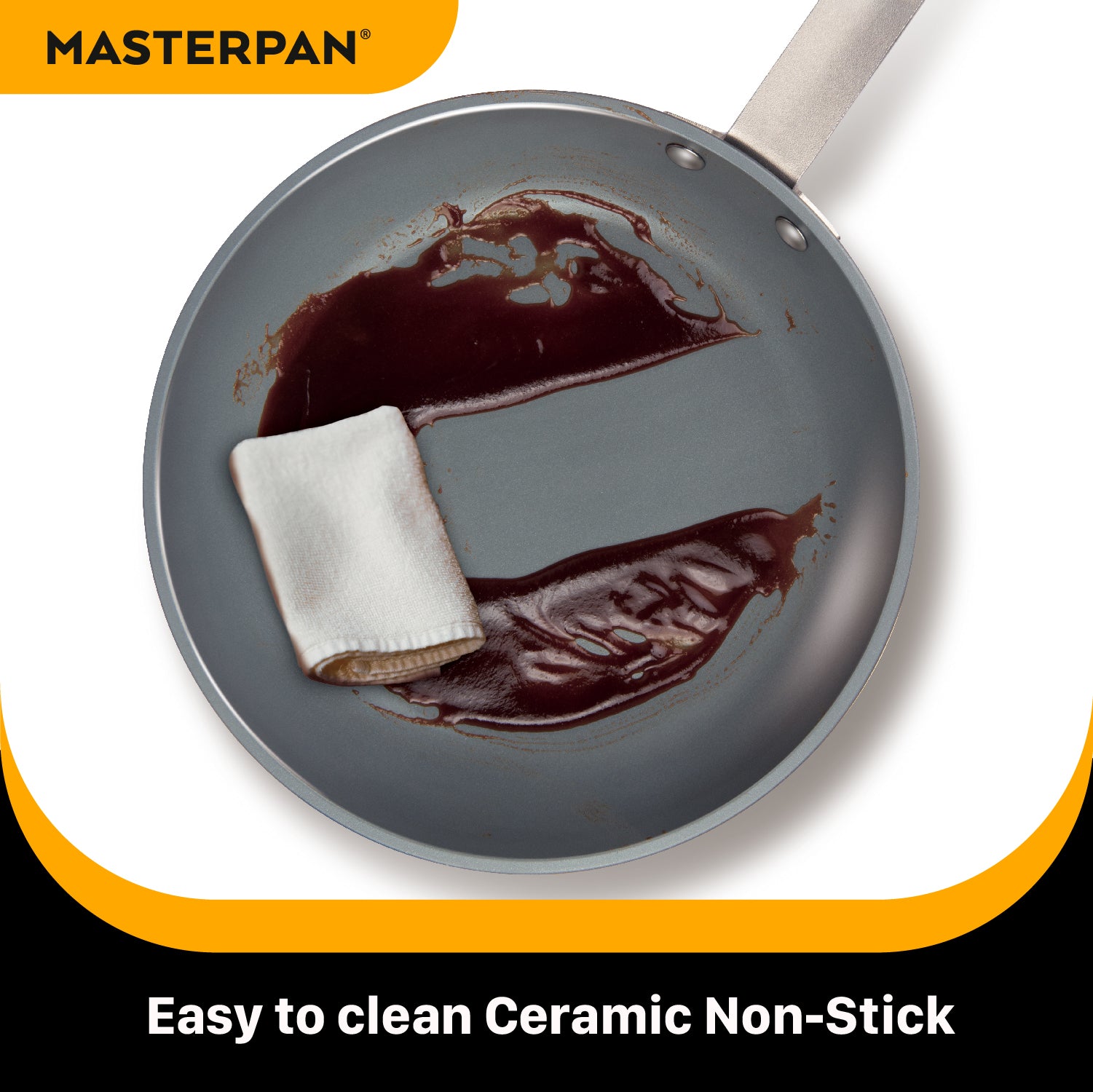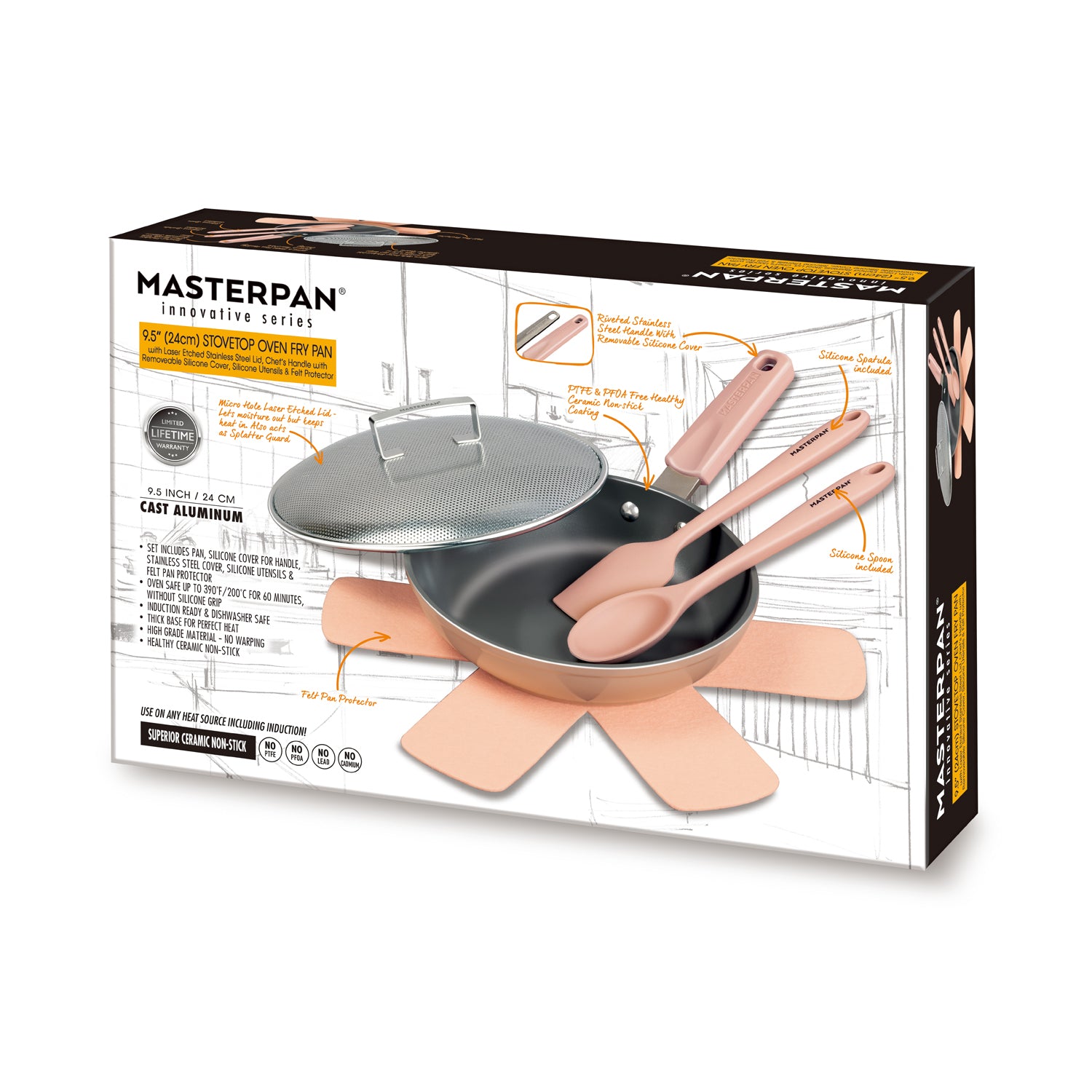 a
MASTERPAN Ceramic Nonstick Stovetop Oven Frypan & Skillet & Stainless Steel Lid Set, Clay Color 9.5"(24cm)
Out of stock
Sku No. MP-110
Introducing the unique MASTERPAN 9.5" (24CM) Stovetop Oven Fry Pan & Skillet. The only pan that has the features of an oven but can be used on a stovetop. Instead of waiting to heat up your oven and then baking your food for lengthy periods of time, use our stovetop oven fry pan to cook frozen foods and other foods you would put in the oven. The lid is made from stainless steel for longer lasting use and has over 5000 laser etched holes that act as a splatter guard preventing hot oil splashing out, retain heat on the inside but releasing steam at the same time to avoid condensation on the inside. Creates a close to perfect oven-like temperature on the inside reheating fried food and pizzas to its original hot and crispy state. Lid can be used as a splatter guard for any other pot or pan between 8-9.5" as well. Works great for frozen foods without having to heat up a big oven just for frozen fish fingers or burgers. Ideal in re-creating an oven environment on camping trips and smaller homes with no ovens. 4 colors to choose from.
Discover what makes this so special
Amazing quality at low prices
HIGH QUALITY HANDLE & MATERIALS

exclusively designed top of the line ergonomic chef's handle is sleek looking, contoured for a relaxed and comfortable grip, and stays cool while cooking on stove top with the removeable silicone handle cover. Just remove the silicone handle cover and use in any conventional oven as well. Aluminum body & a warp-resistant base provides for fast, even heating and an easy clean up. A must-have in any kitchen.

HEALTHY COOKING

using ILAG's Swiss Technology and XERADUR 2 double layer ceramic non-stick coating, this pan is free of PFAS, PTFE, PFOA, lead, cadmium and heavy metals, and conforms to U.S. food and safety standards. Easy to cook using virtually no or very little butter or oil allowing for healthy cooking. Food comes right off the pan so it makes cooking more enjoyable and cleaning up a breeze.

HEAT-IN STEAM-OUT LID

our patented lid was designed to solve this problem, specially designed with over 5000 perfectly sized laser etched holes that release all the vapor and yet still retains the heat in. This results in food cooking in pure heat so allowing it to fry and steam at the same time. Perfect for frying meats and fish, baking Frozen pizza or reheating left over pizza, toasting sandwiches, heating frozen foods, sauteing, grilling steaks, warming tortillas, and the list just goes on and on.


OVEN & DISHWASHER SAFE

oven safe up to 204 C (400F) for up to 60 minutes (without the silicone handle cover). Once you're done cooking and the pan cools down, you can put it in the dishwasher or place it under hot water for an easy clean. We always recommend hand washing vs dishwasher as it increases the life cycle of any non-stick coating. Do not put our pan under a broiler.