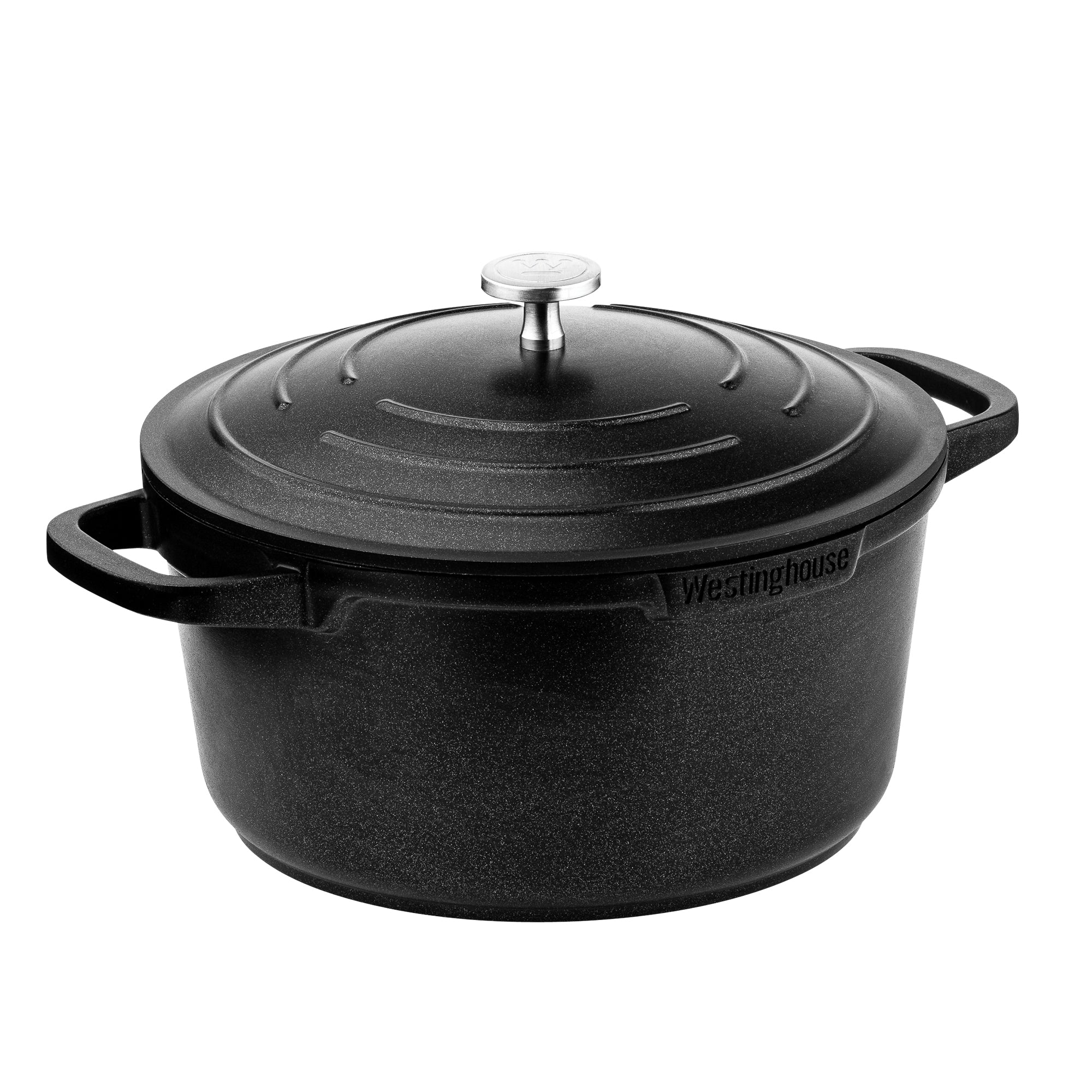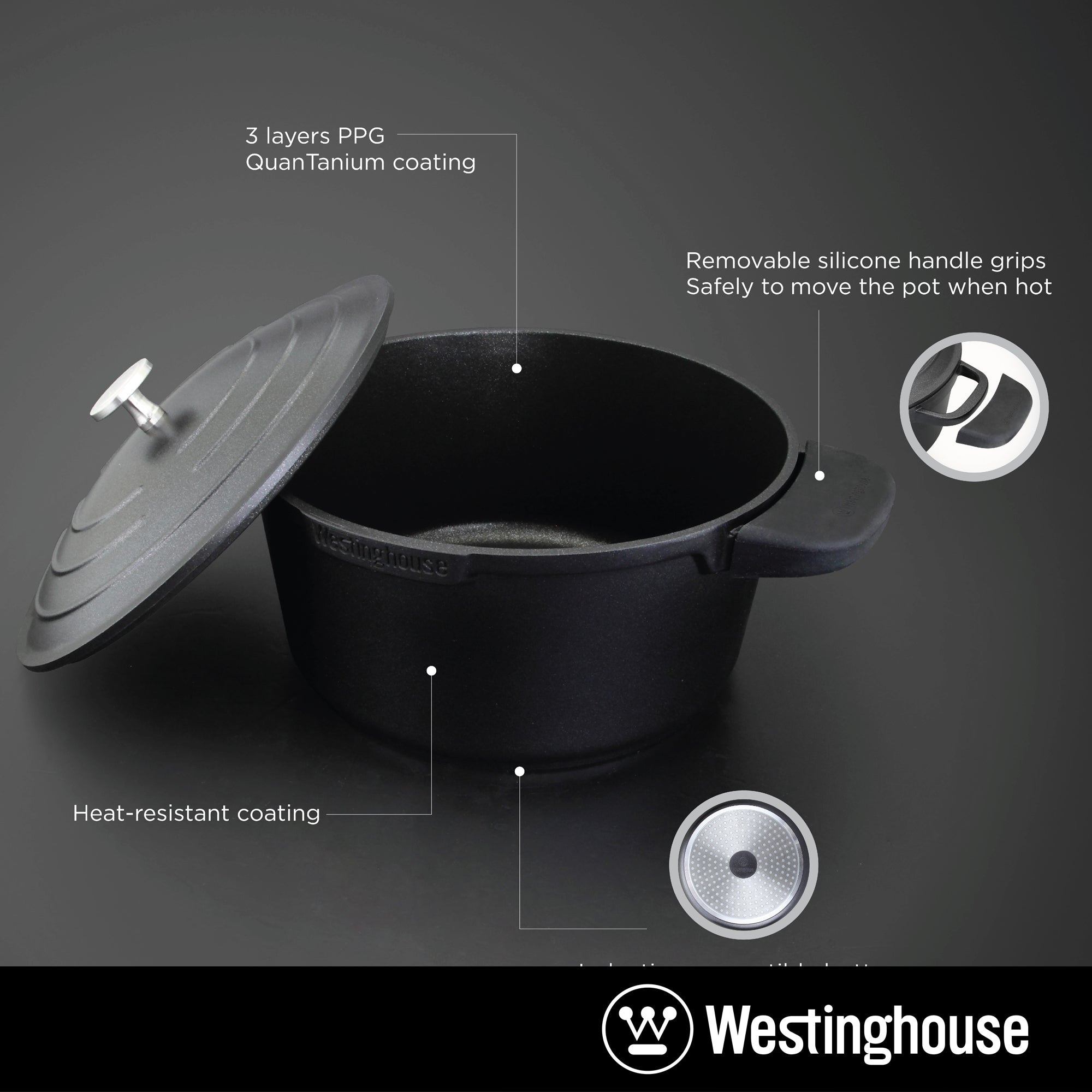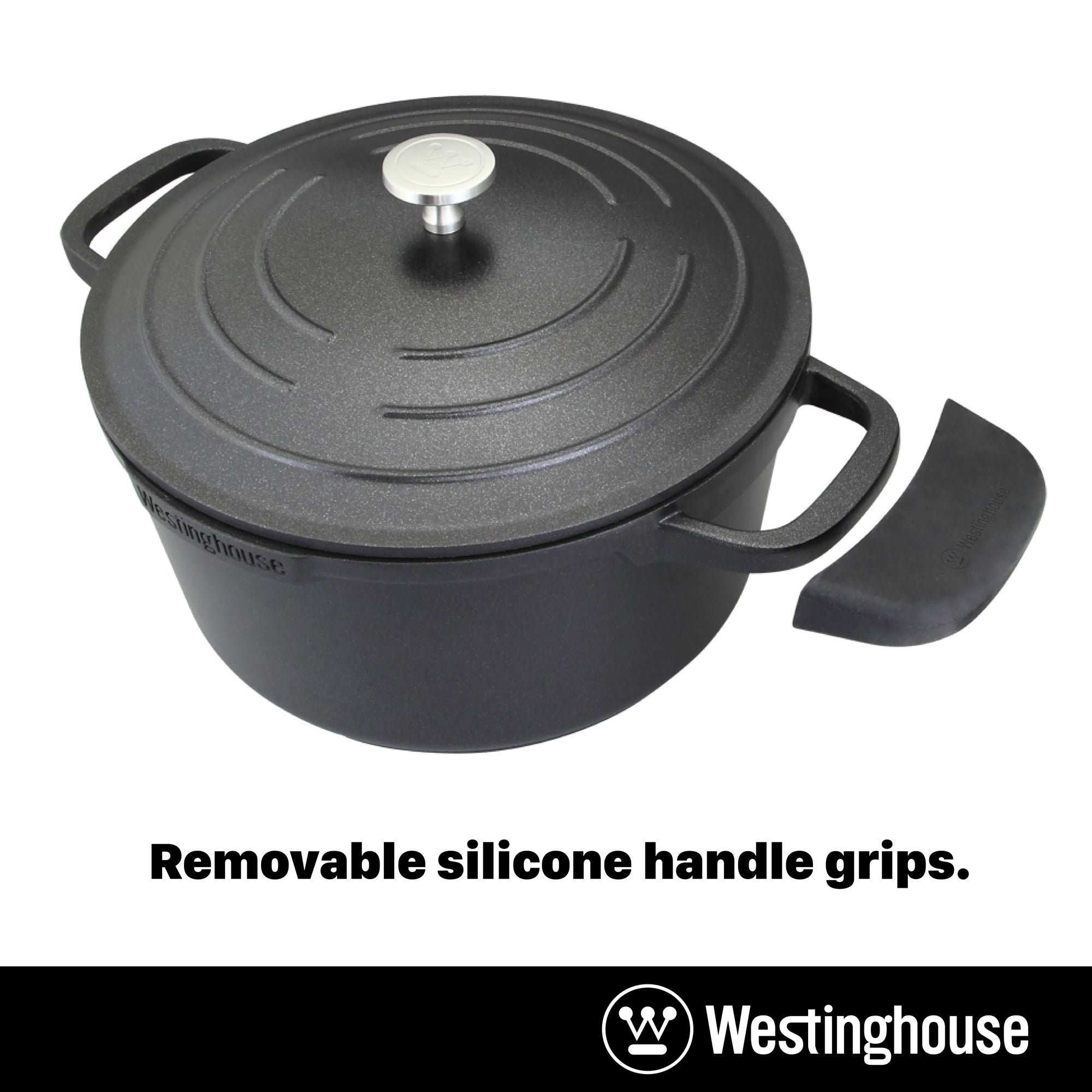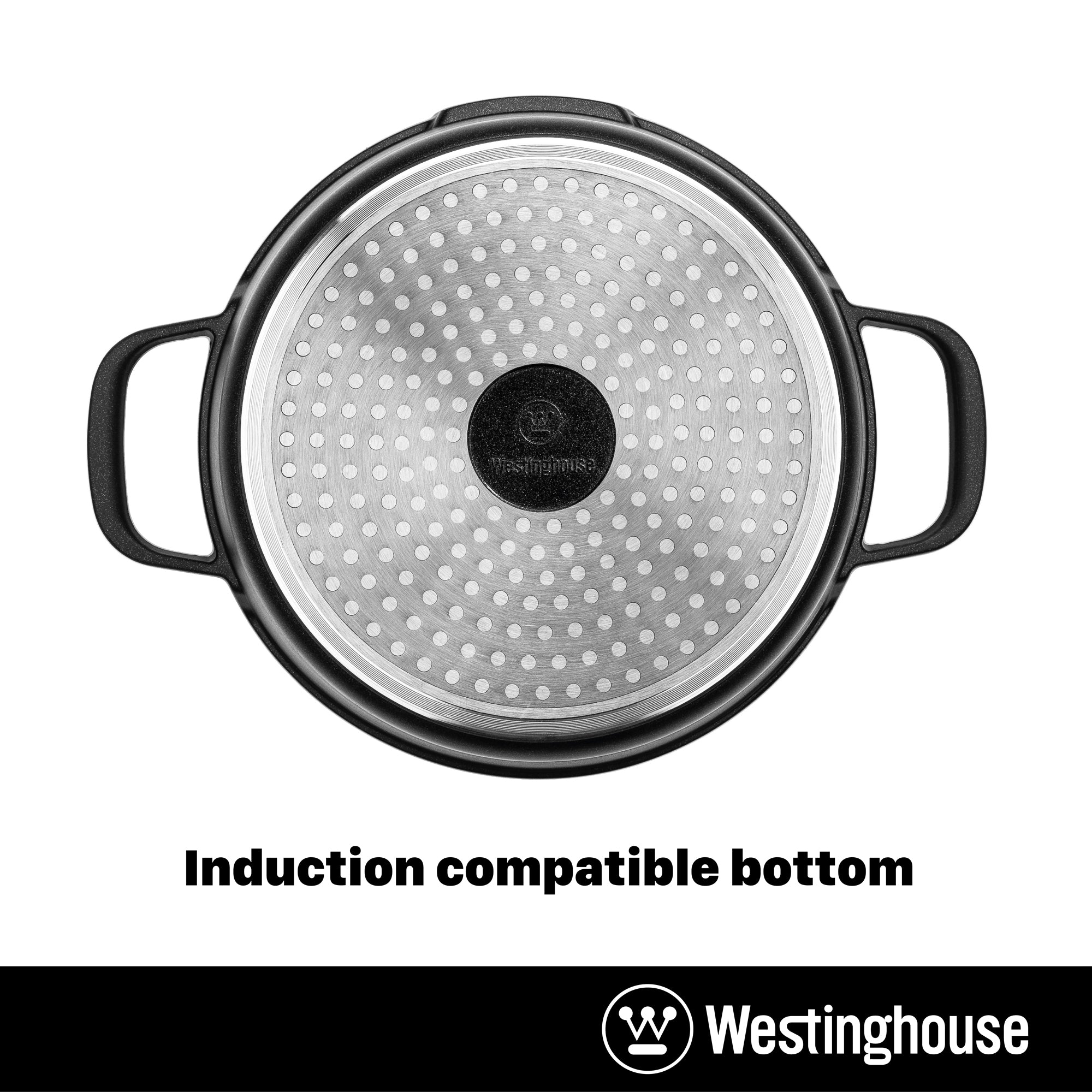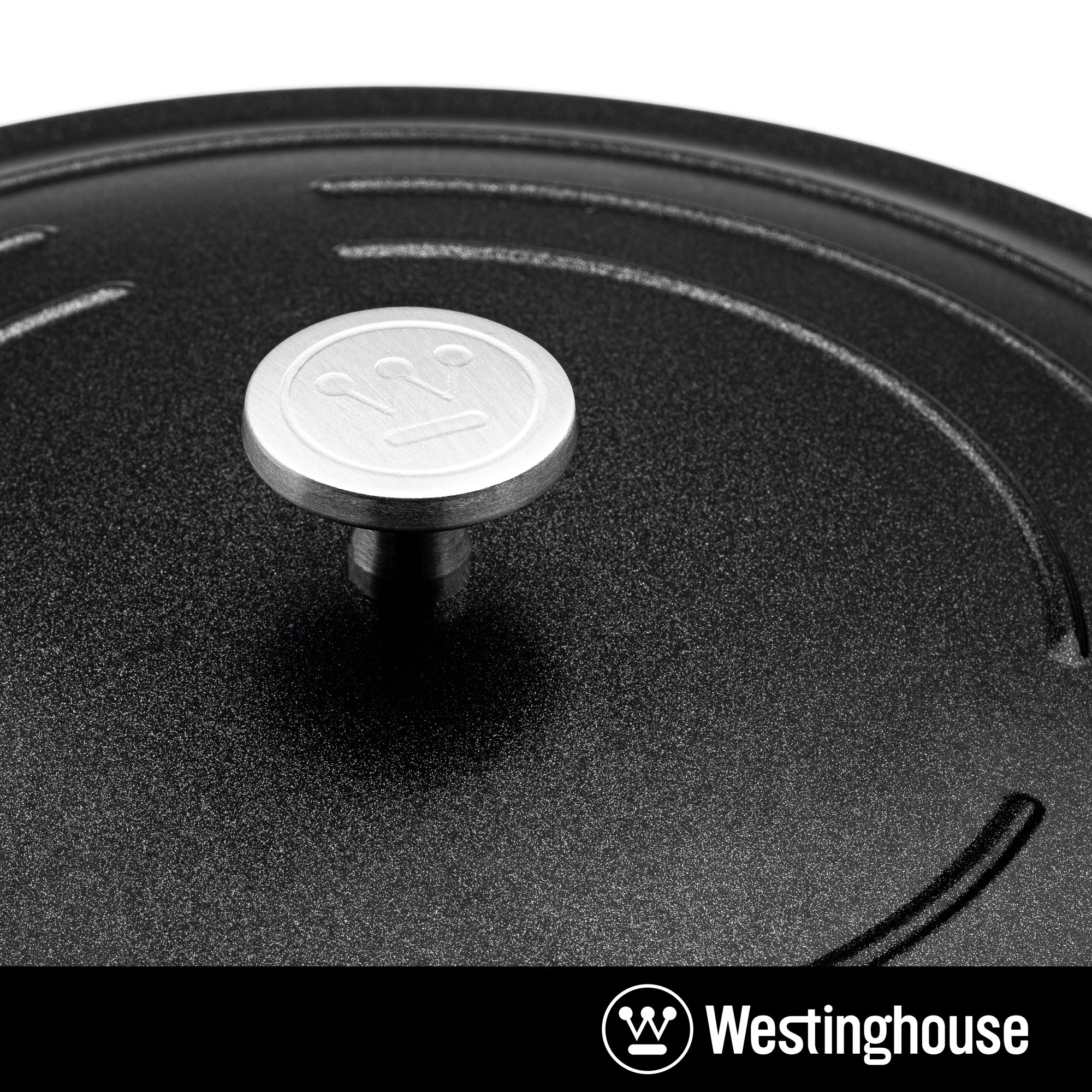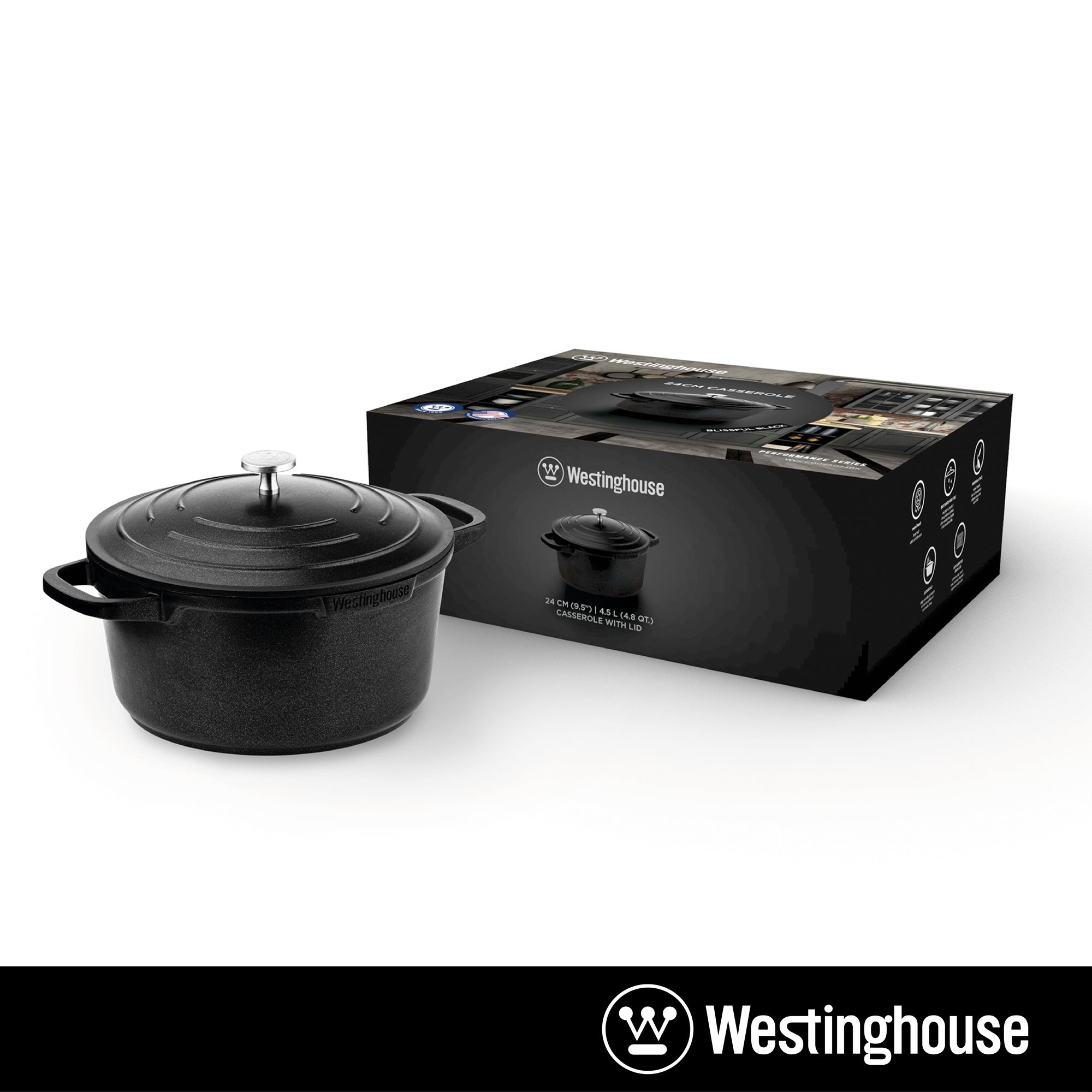 a
WESTINGHOUSE Nontick Dutch Oven, 4 Qt., 9.4" (24cm)
Out of stock
Sku No. WH-4
The WESTINGHOUSE 4QT (9.4") Dutch Oven is built to cook a meal so you will never want to use any other pan. Its made from cast aluminum which is a guarantee that you will own a highly reliable piece of cookware for many years to come. Lighter than cast iron, with a branded non-stick interior for easy clean ups, our cast aluminum Dutch ovens are made especially for those who like to buy true quality. Versatile enough to cook soups, fry meats, stir fry and more, plus serve them all-in-one straight from your cooker to your table. Usable on any heat source such as gas, electric and even induction.  The superior Quantanium triple layered non-stick coating by Whitford, provides maximum food release and the rapid, superior heat conduction and self-basting lid interior helps trap steam no matter what you're cooking. This Dutch oven is dishwasher safe, as well as PFOA, lead, cadmium, and heavy metal free.
Discover what makes this so special
Amazing quality at low prices
LIGHTER THEN CAST IRON

made out of cast aluminum to provide a lighter and better heat flow than traditional cast iron, making this easier to use and an ideal addition to your kitchen.

NON-STICK & STAIN RESISTANT

using Whitford's Quantanium triple layer non-stick coating which is PFOA and heavy metal free and conforms to U.S. FDA standards. Food comes right off the pan so it makes cooking more enjoyable and easy.

OVEN & DISHWASHER SAFE

Oven safe upto 250c (480f). Once you're done cooking and the pots cool down, you can put it in the dishwasher or place it under hot water for an easy clean.

Customers also loved these