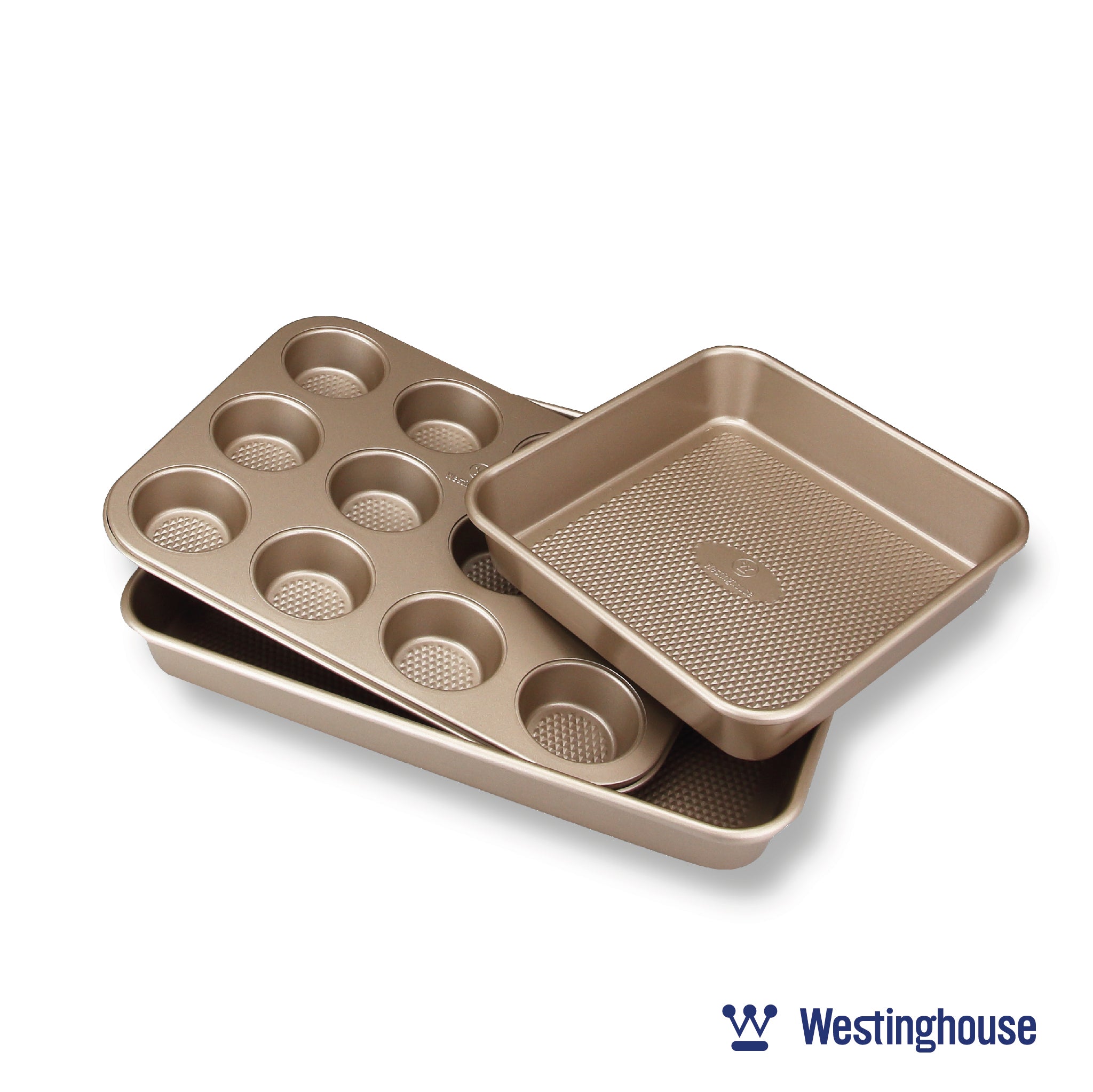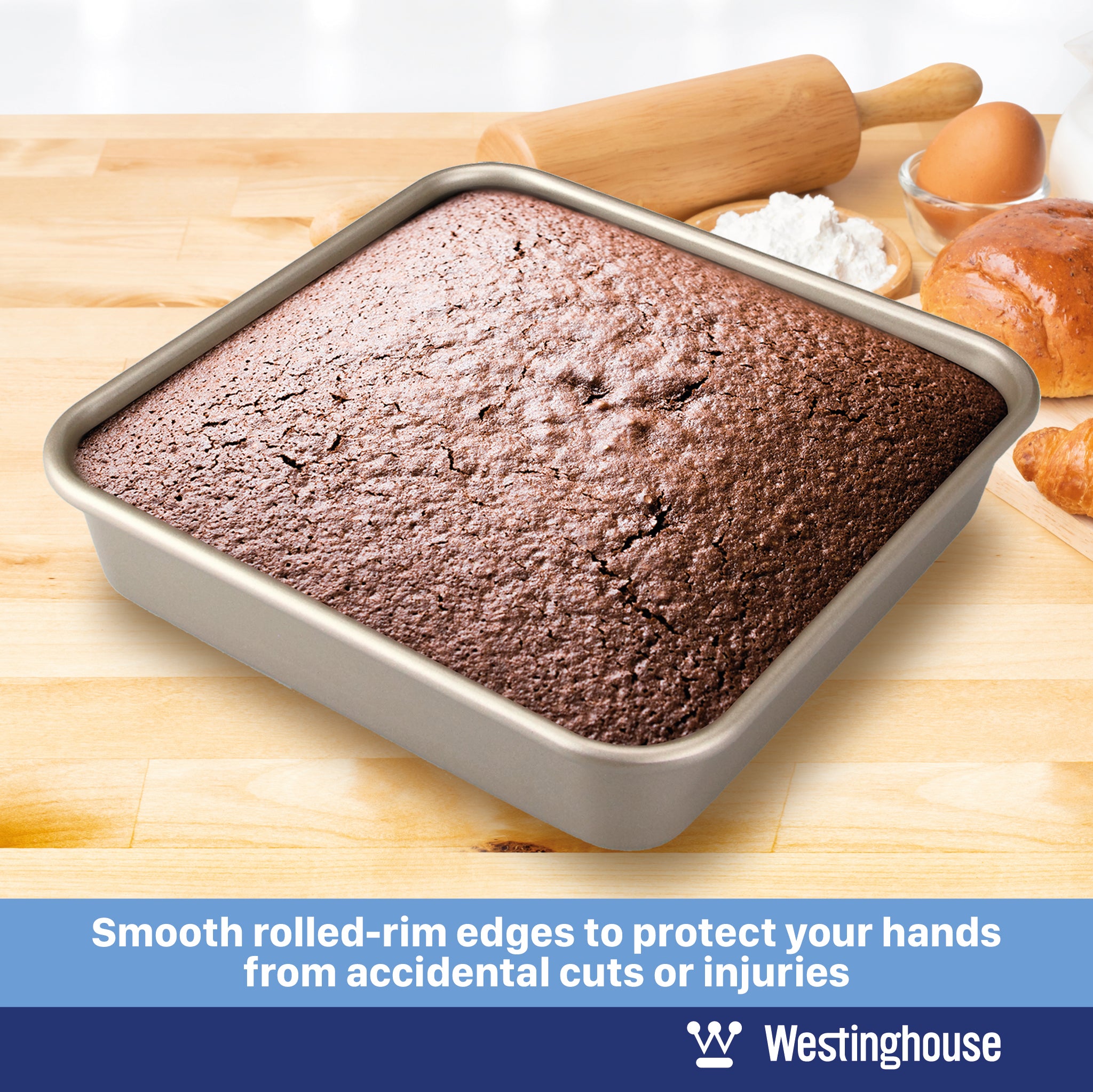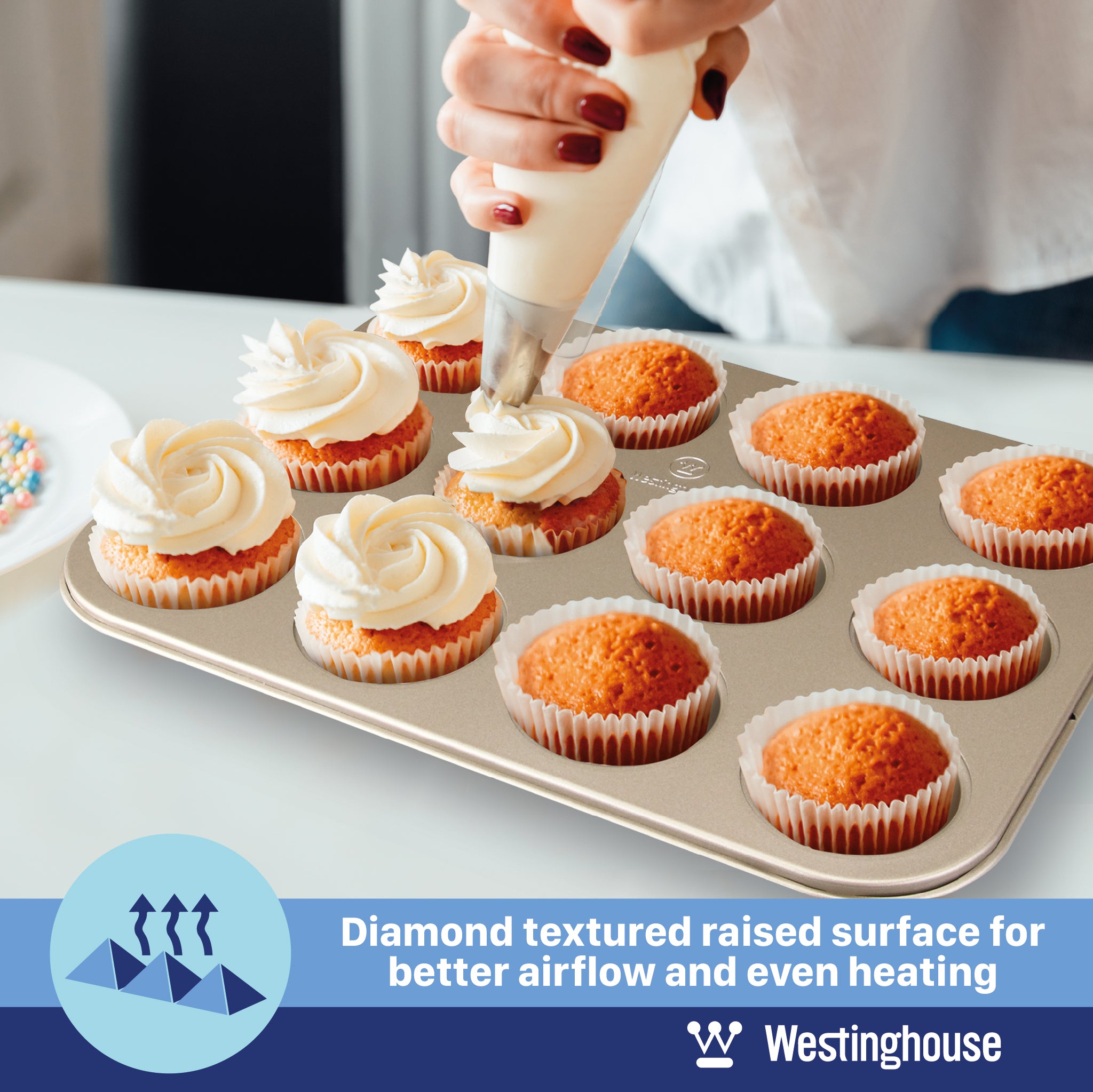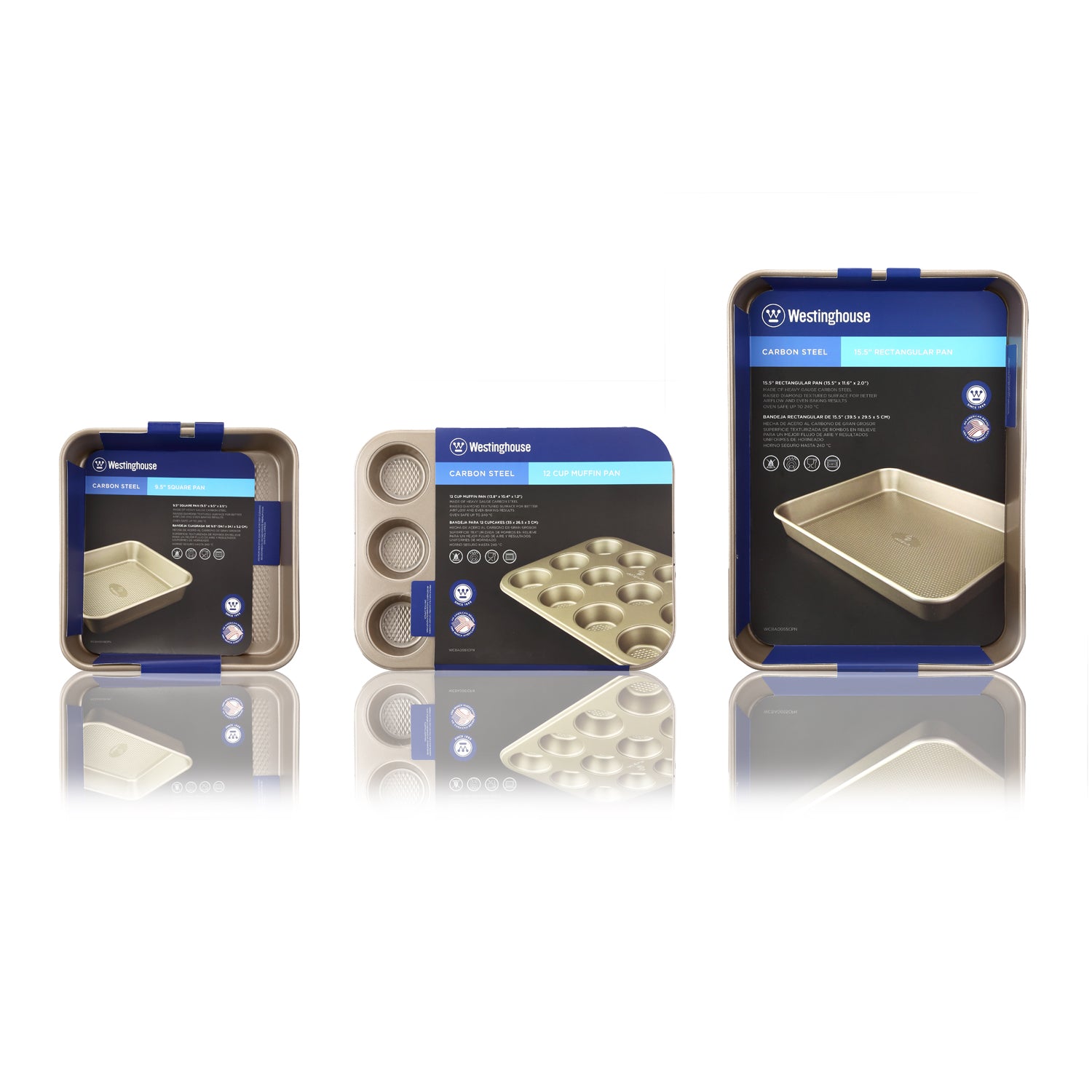 a
WESTINGHOUSE Carbon Steel Baking Pan Set, 3-pc (Squre Pan, Muffin Pan + Rectangle Deep Tray)
Out of stock
Sku No. WH-3
The WESTINGHOUSE versatile bakeware set is the newest addition to our cookware line. This 3-pc nonstick bakeware set will help you bake without any fuss. Its made from 0.8mm heavy duty carbon steel that is designed not to warp or bend out of shape. The textured finish allows for a well balanced heat ensuring amazing baking results every time. Bake amazing muffins, calazones, apple tartans, croissonts, cakes, pies, bread, brownies, lasagna, meatloaf, chocolate chip cookies, and all kinds of pastry hassle-free. The superior non-stick coating makes for an easy clean up.
Discover what makes this so special
Amazing quality at low prices
SAFE EDGES

smooth rolled-rim edges are reinforced, curled and rounded to protect your hands from accidental cuts or injuries.

BETTER HEATING & DURABLE

diamond textured raised surface for better airflow and even heating. Exceedingly exceptional non-stick coating that makes this pan highly scratch and abrasion resistant, allowing it to stand up to daily use, making it incredibly durable and better baking results all the time. Perforated holes on our pizza pans allow air to circulate for perfectly cooked crust.

OVEN & DISHWASHER SAFE

oven safe up to 240 C (460F) for all your baking needs. Once you're done baking and the pan cools down, you can put it in the dishwasher or place it under hot water for an easy clean. We always recommend hand washing vs dishwasher as it increases the life cycle of any non-stick coating.