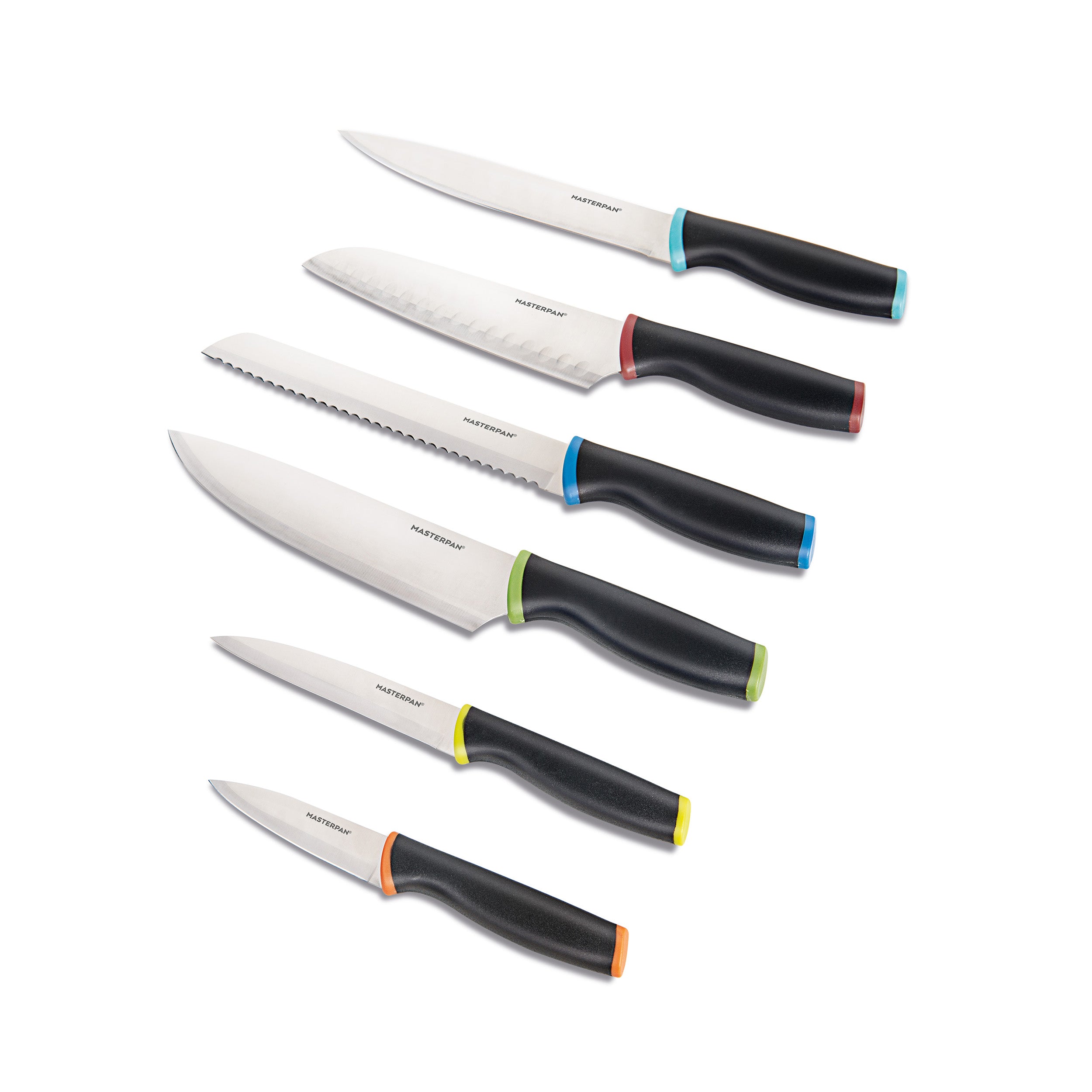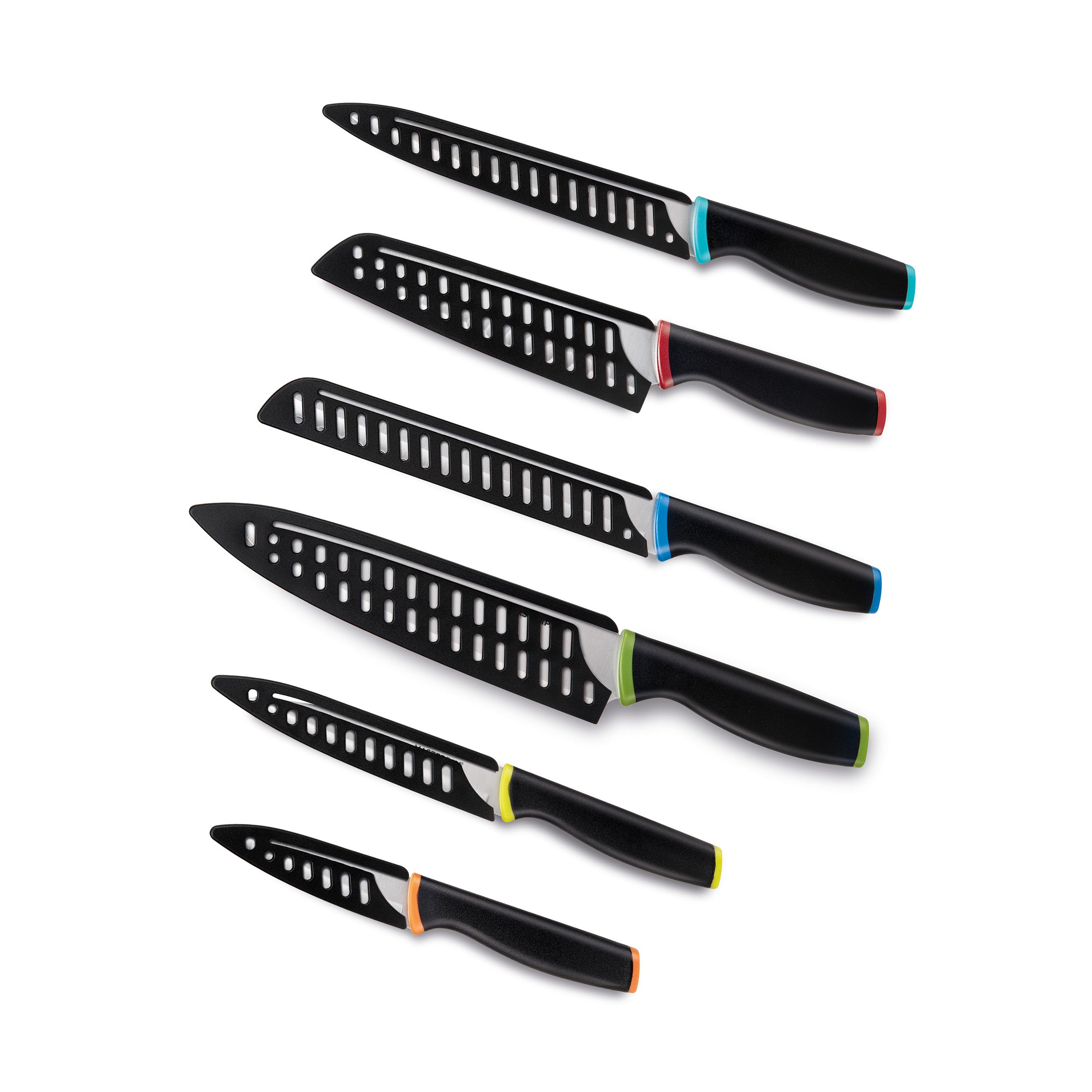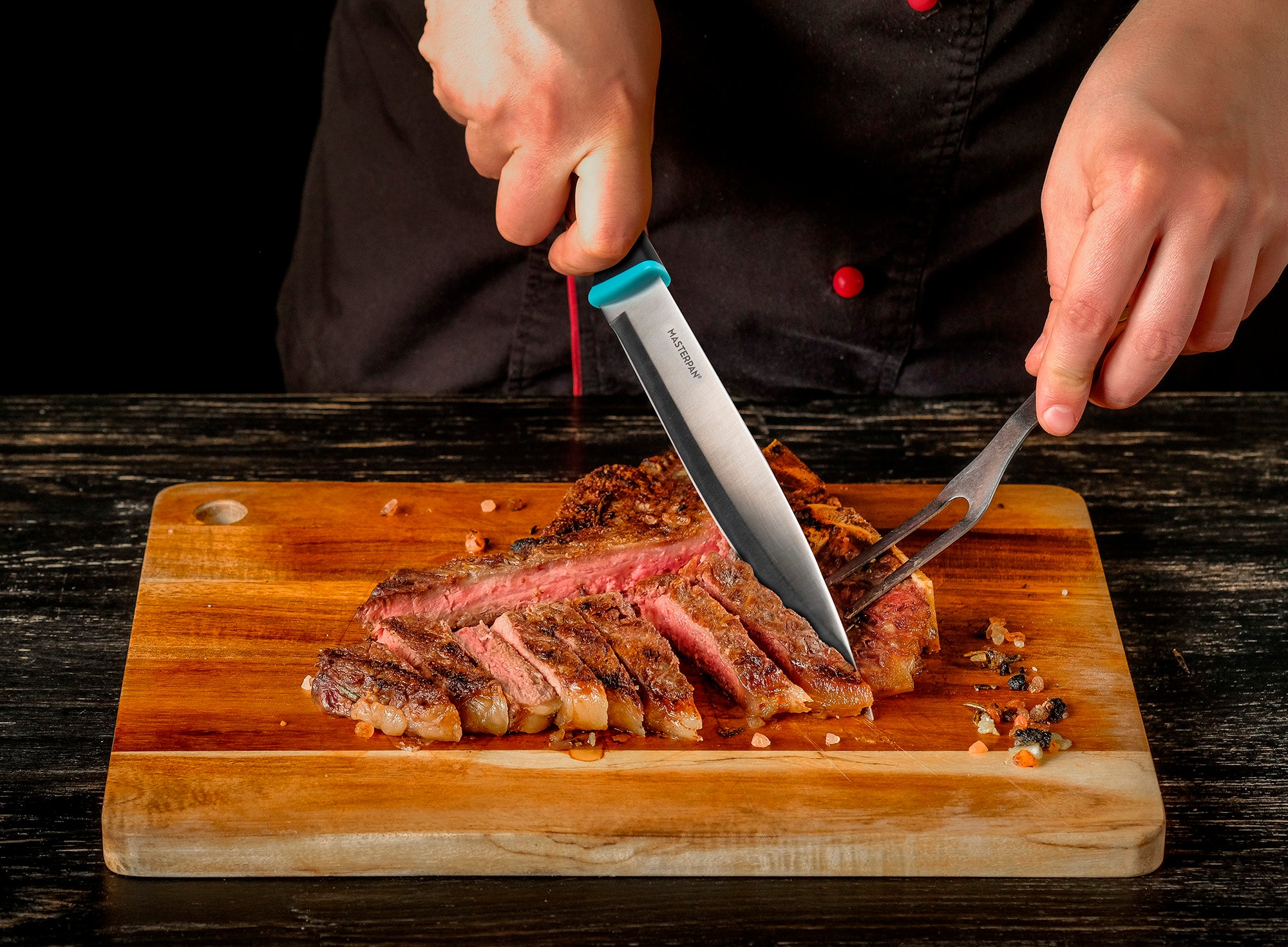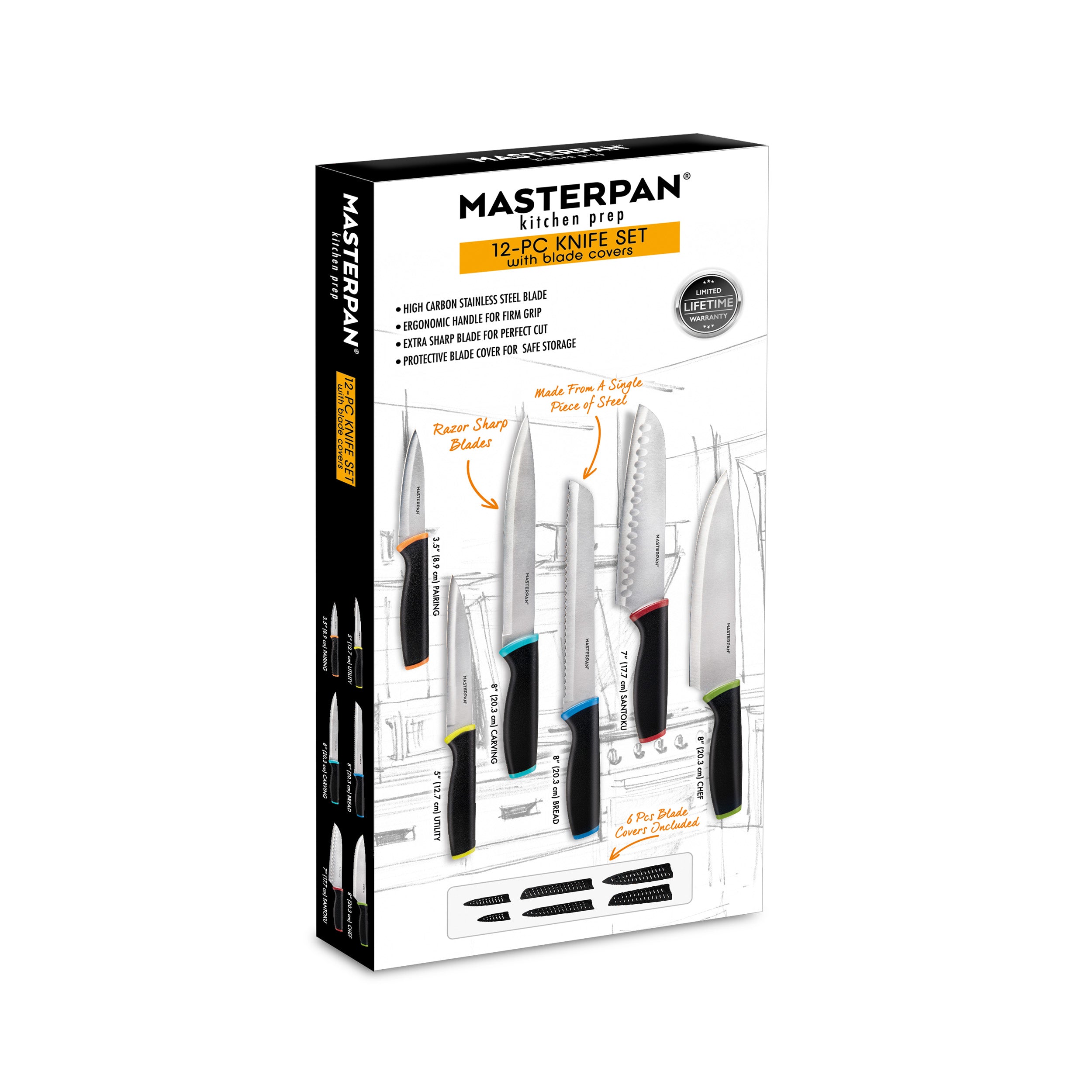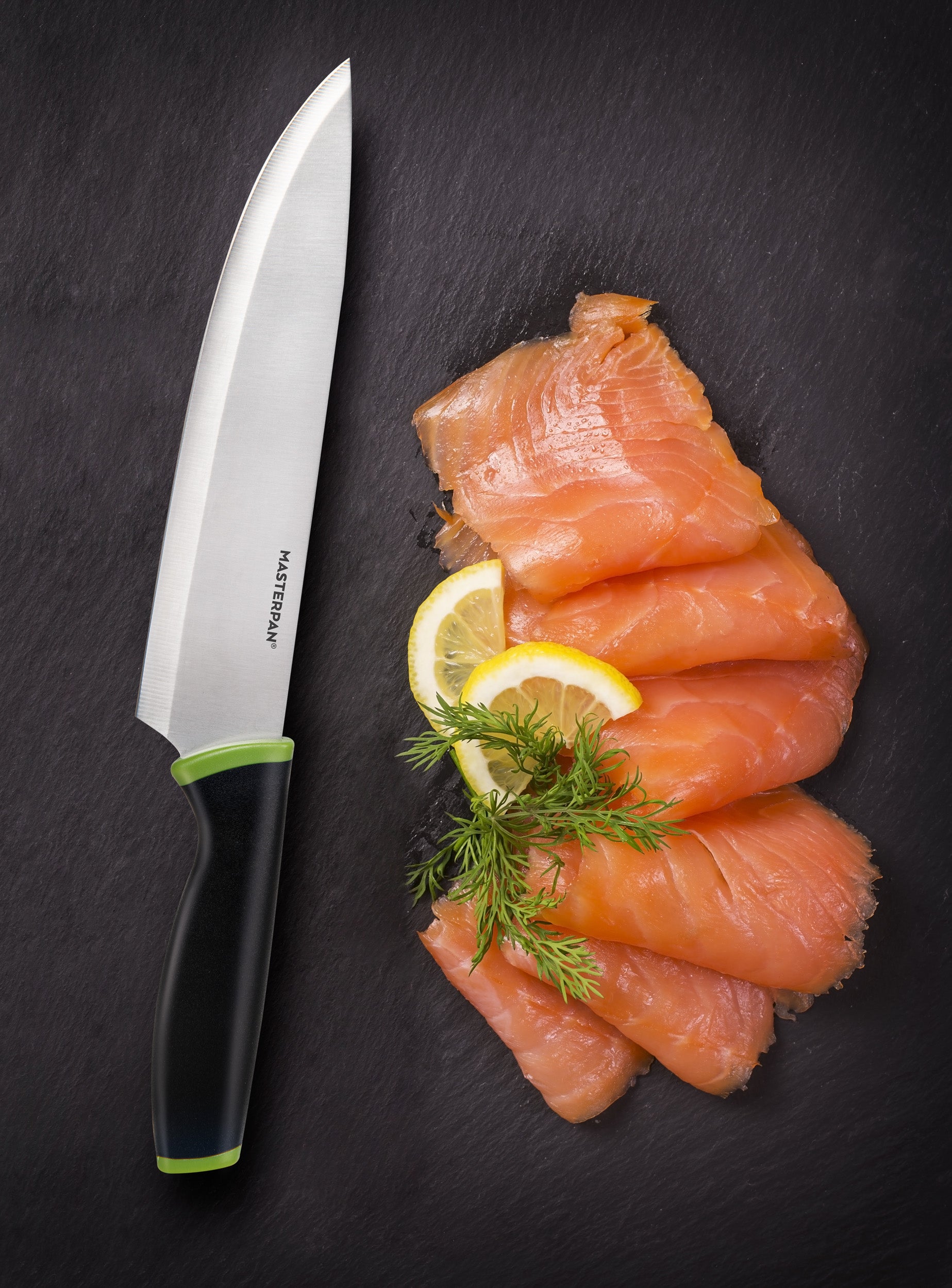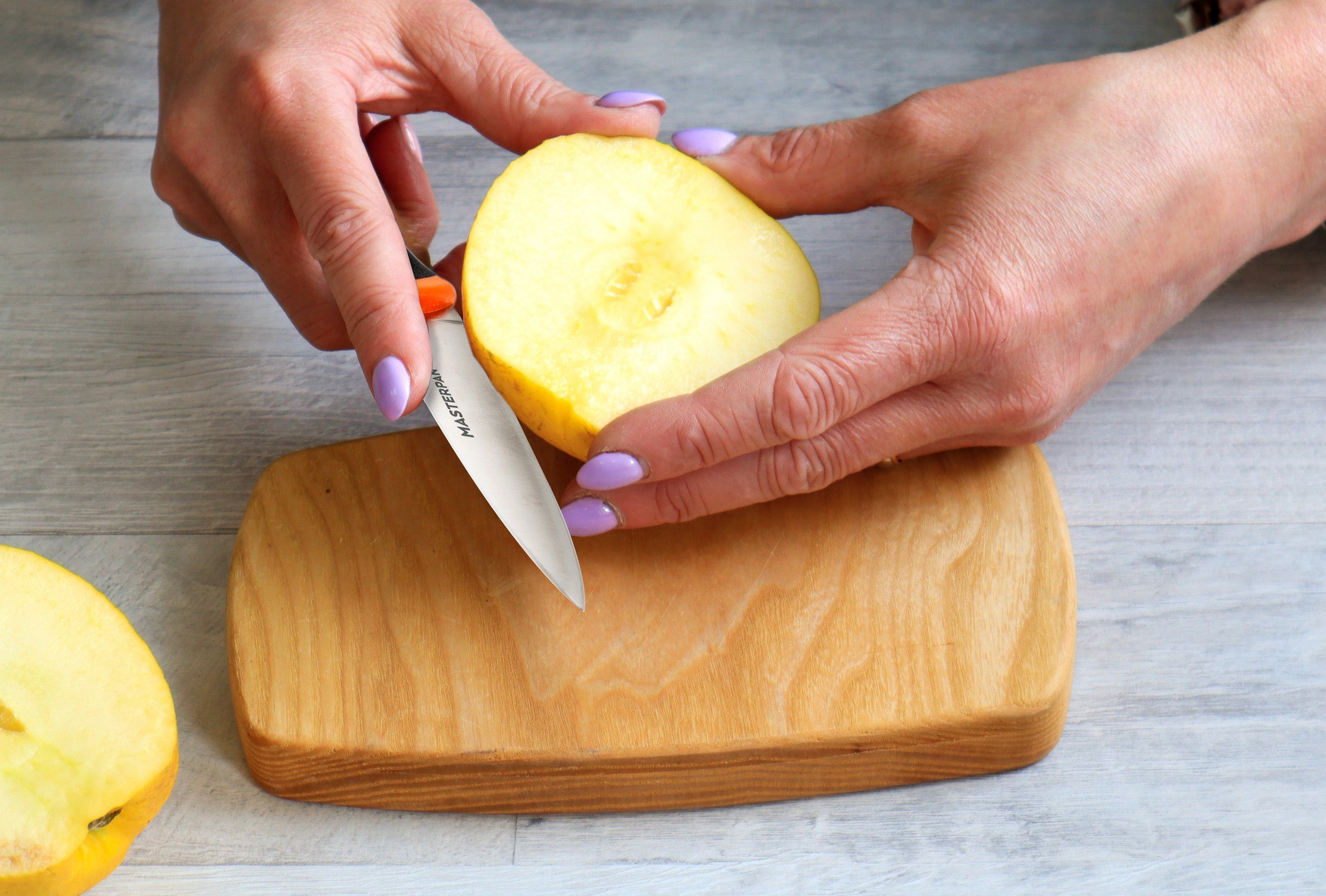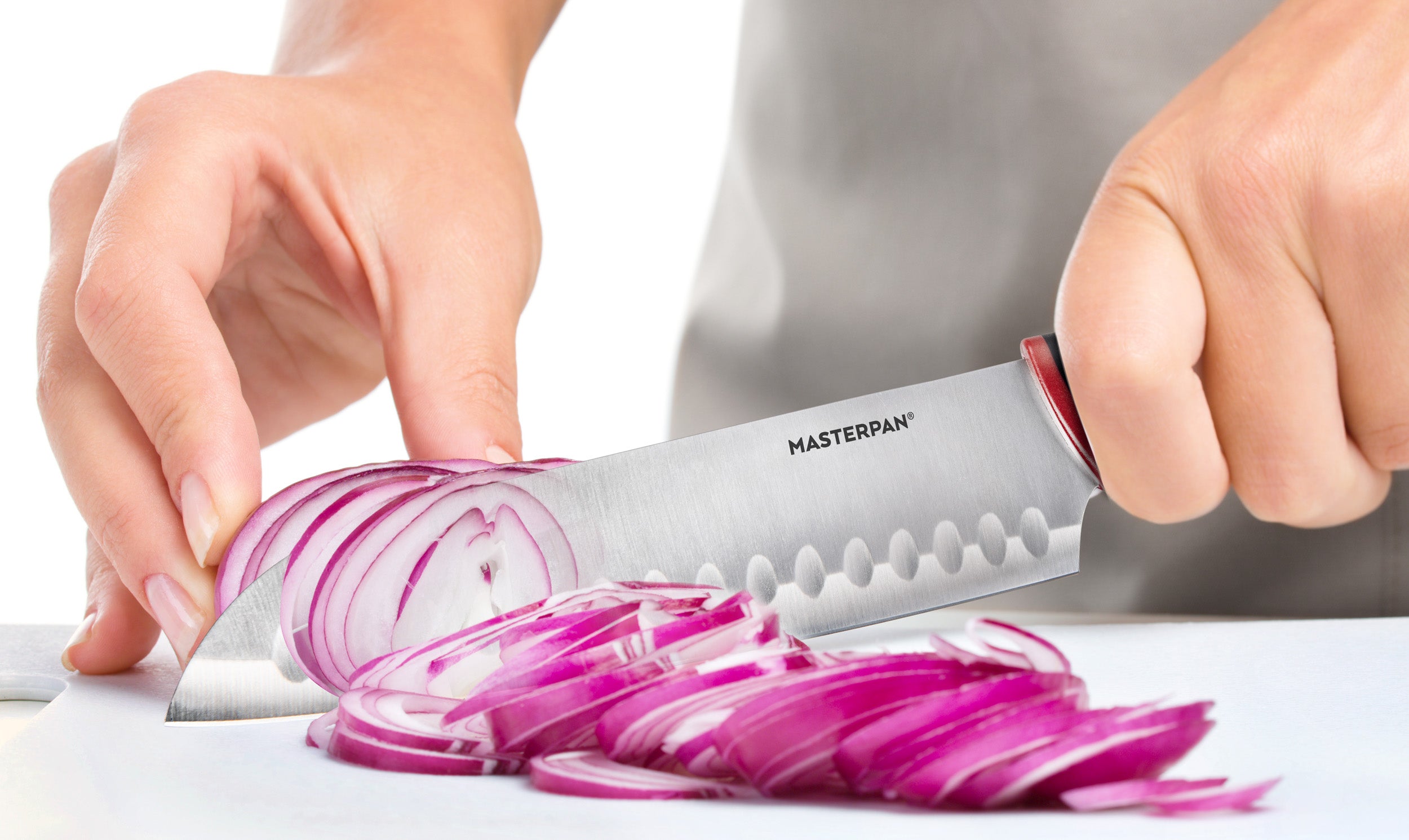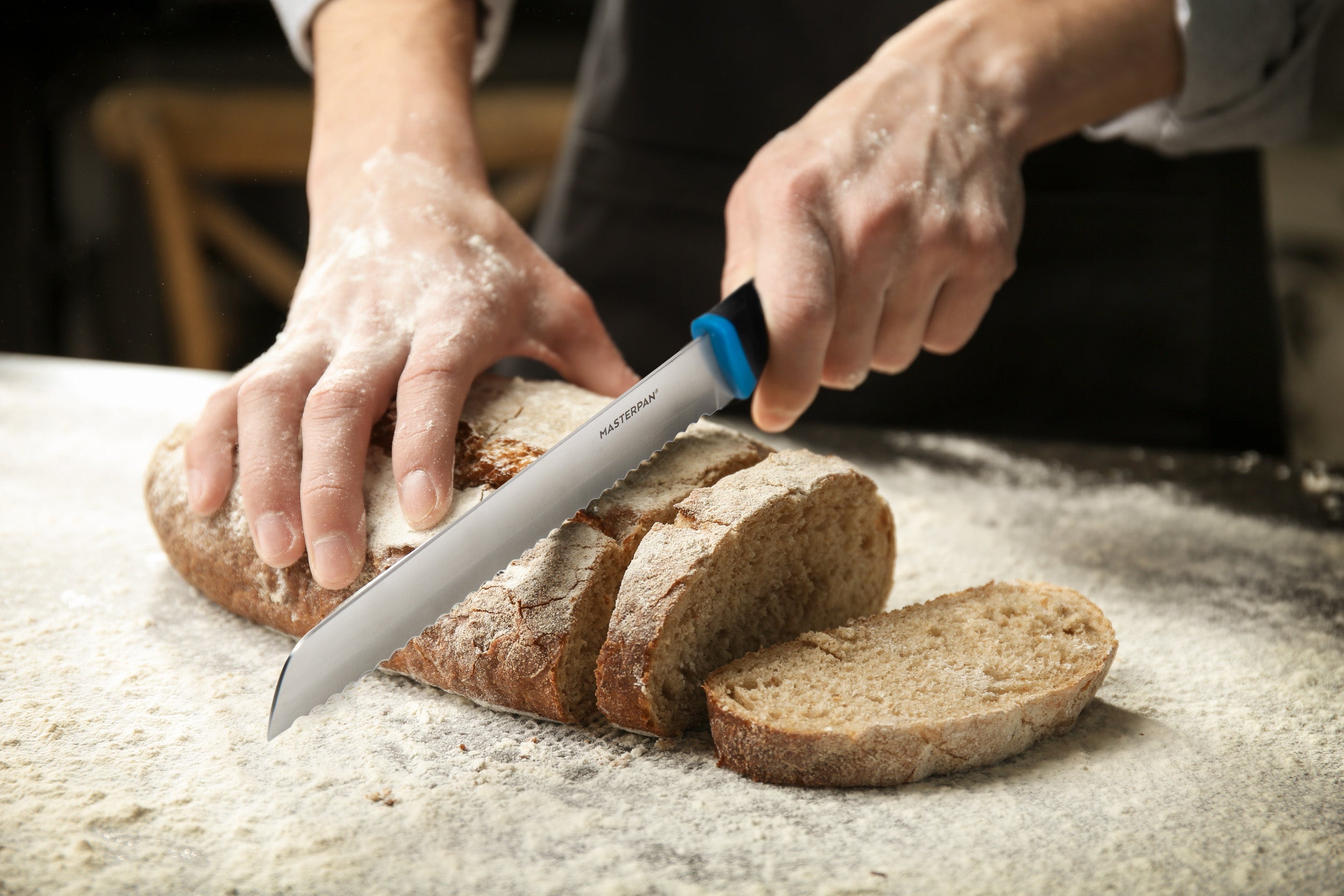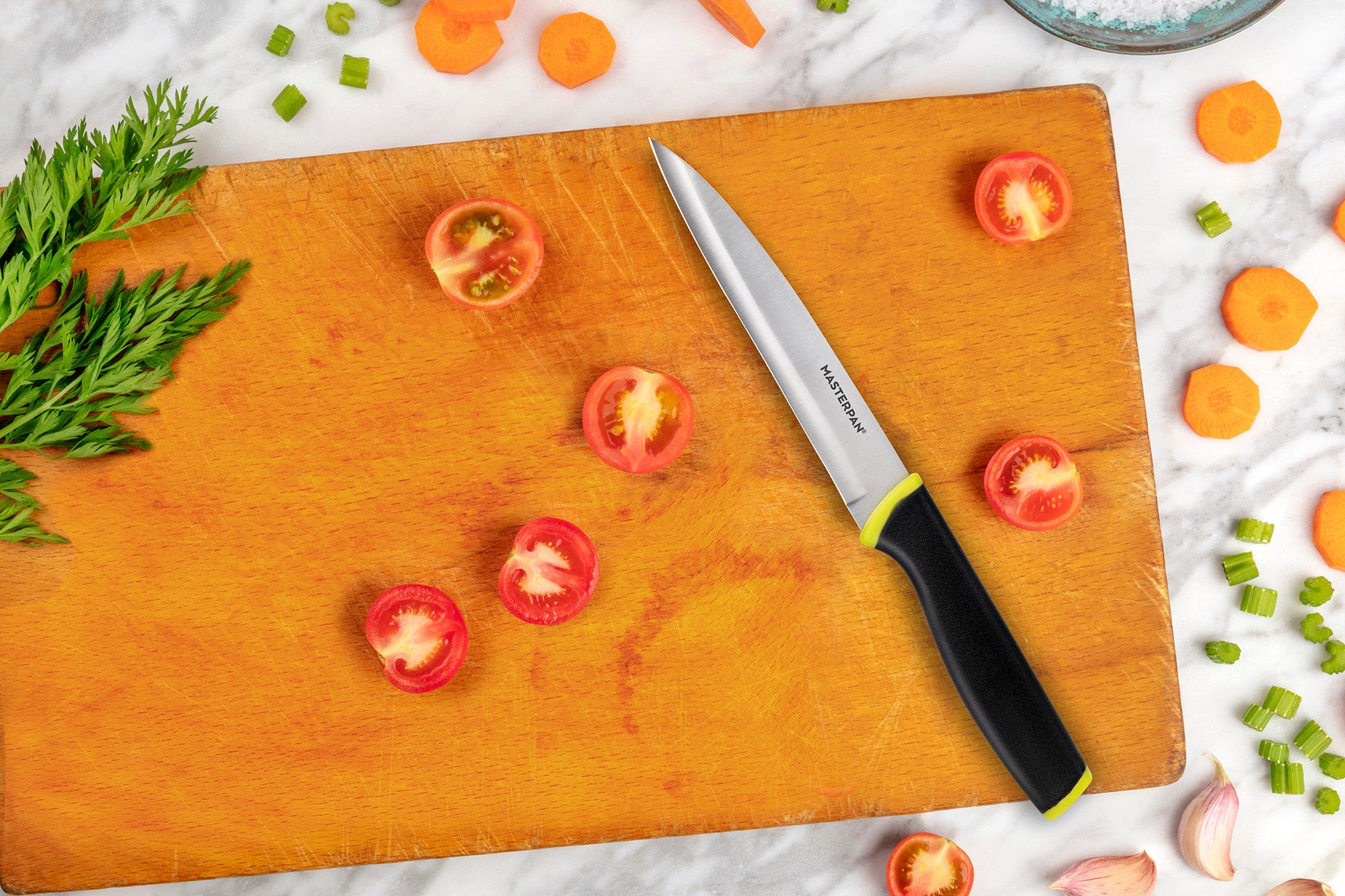 a
MASTERPAN Knife Set with Covers, 12-pc
Out of stock
Sku No. MP-176
MASTERPAN's beautiful 12-pc Knife set includes an 8" Chef's Knife, 7" Santoku Knife, 8" Bread Knife, 8" Carving Knife, 5" Utility Knife, 3.5" Pairing Knife and 6 safety blade covers. Everything you need to fulfill your daily kitchen prep needs. All the knives are made with a single piece of high carbon stainless steel with an ergonomic TPR material non-slip handle. We do not believe in using fancy words or descriptions such as "3-step method", "12 degree edges", "mirror polished cutting angle", "67-layer", "liquid nitrogen tempered", "military grade handle", "full tang", "semi-stiff blade", yada, yada, yada, to sugar coat our products. You do not need a blade that is going to split a hair in half, what you need is a sharp enough blade that will slice and dice all foods effortlessly which is what all our knives will do. By cutting out all this unnecessary jargon and the age old tradition of multiple middleman and retailers we contract manufacture all our knives directly with quality manufacturers and then sell them straight to you at an affordable price. We are committed to making a no-nonsense range of great quality professional kitchen knife sets at an affordable price that can be used and loved by everyone. Simply put – Amazing Quality at Affordable Pricing.
Discover what makes this so special
Amazing quality at low prices
CHEF MIKE LEDESMA TESTED
Chef Mike Ledesma of PERCH restaurant in Richmond, VA., put our knives to the test and loved them.


ERGONOMIC SOLID GRIP

ergonomic TPR material non-slip handle on the knives provides solid and comfortable grip while cutting. Color coded handle top and bottom makes for easy identification when stored away.

STUNNING DESIGN
extra sharp high carbon stainless steel blade on the knives for long lasting performance with a beautiful design, adding style and refinement to any kitchen.

Customers also loved these