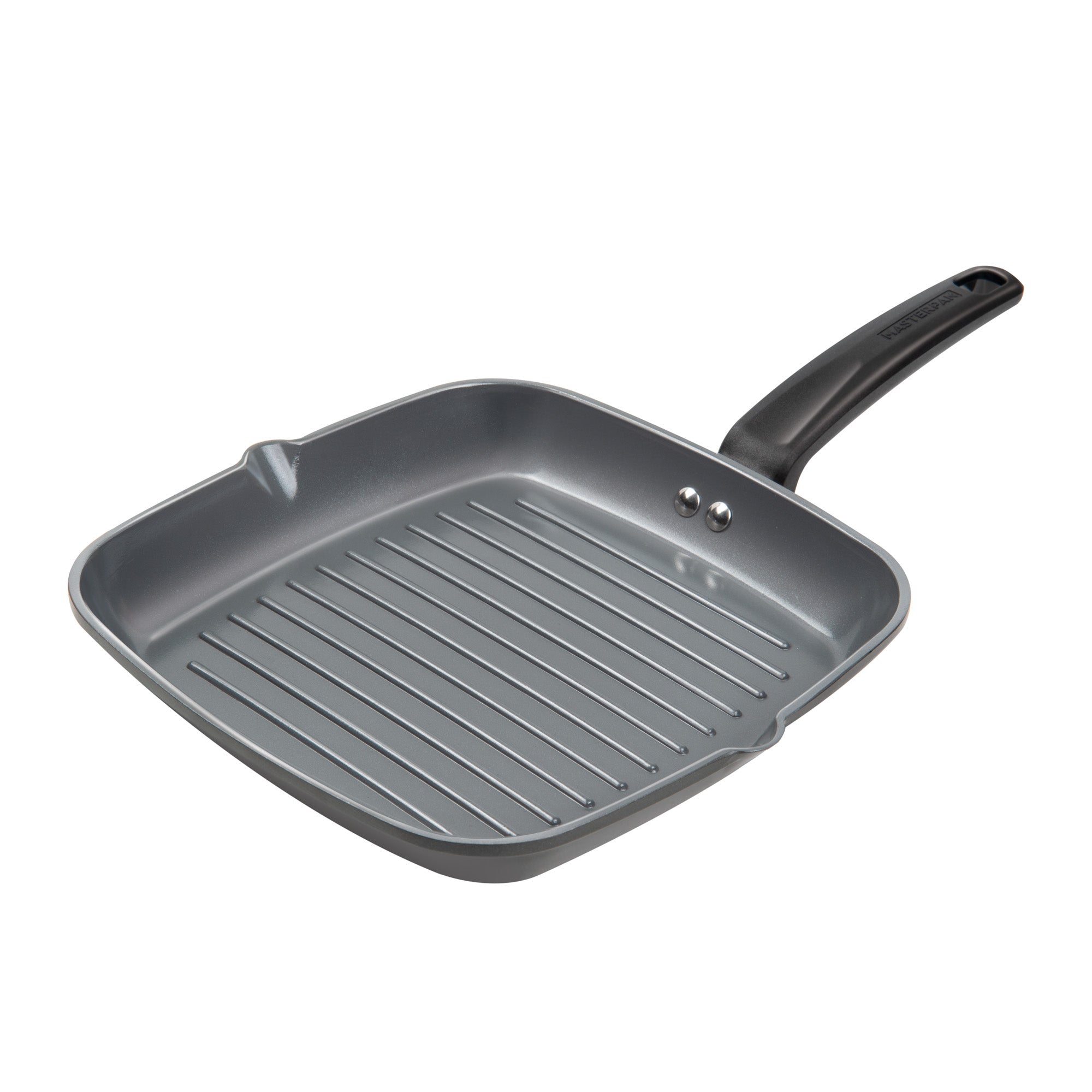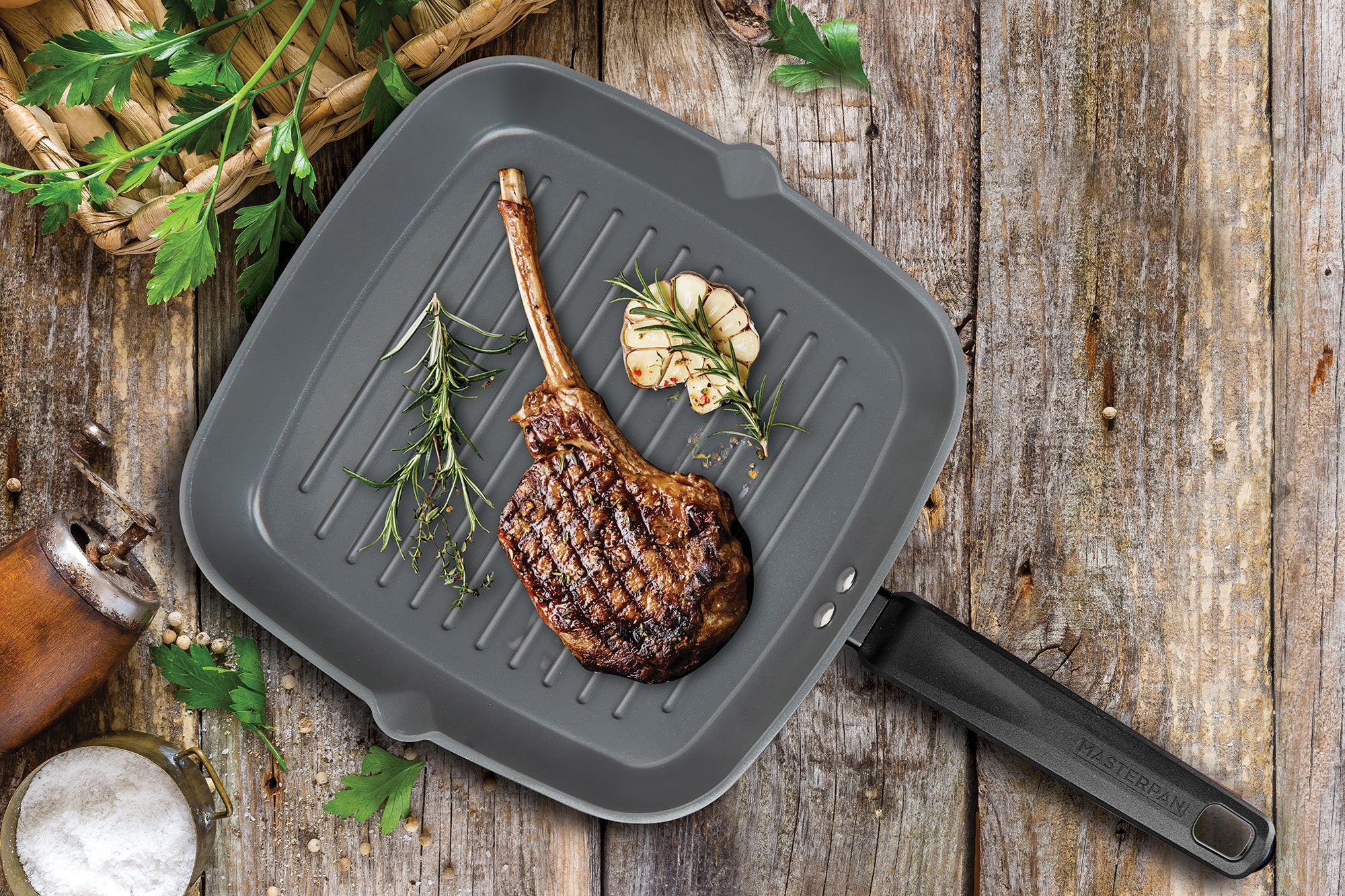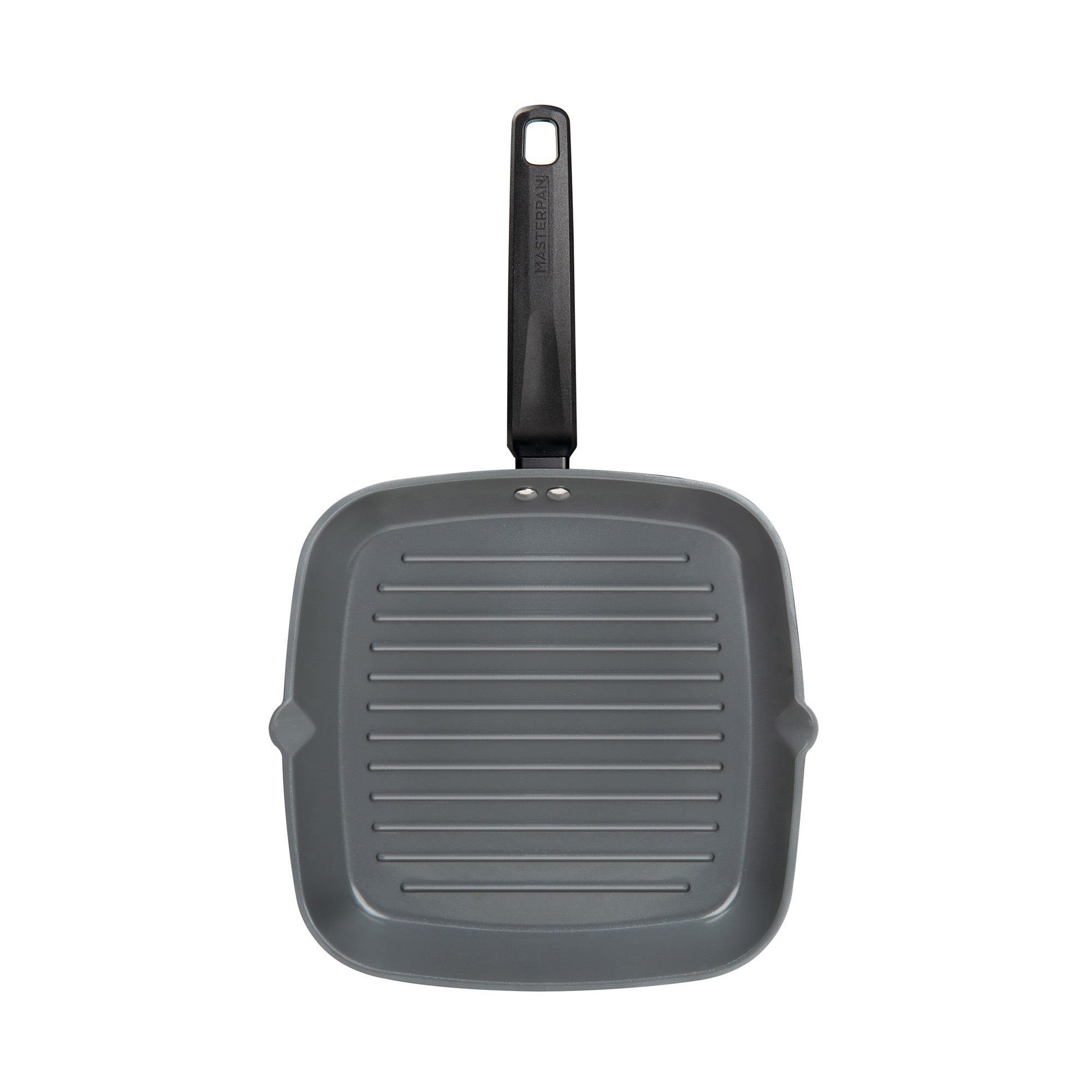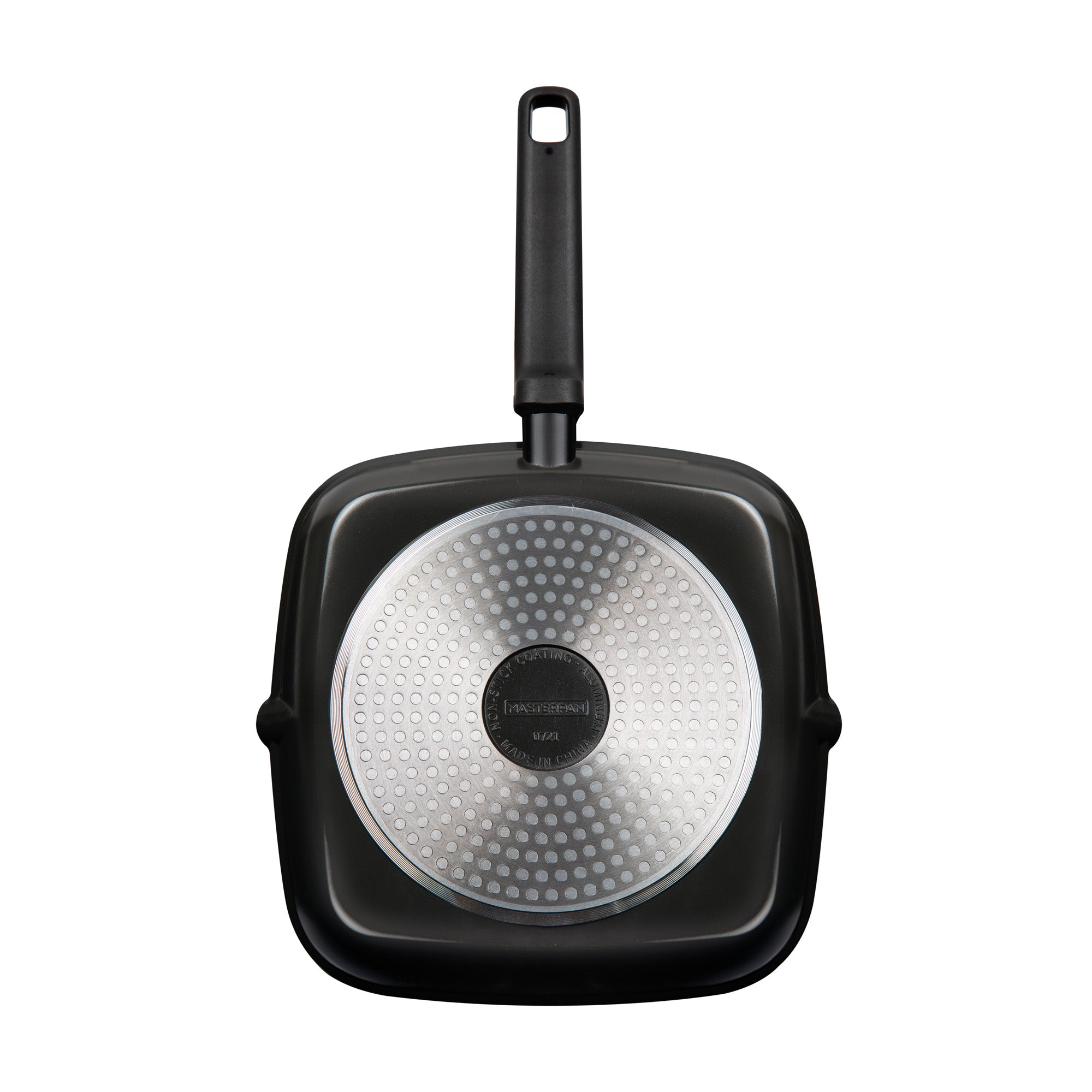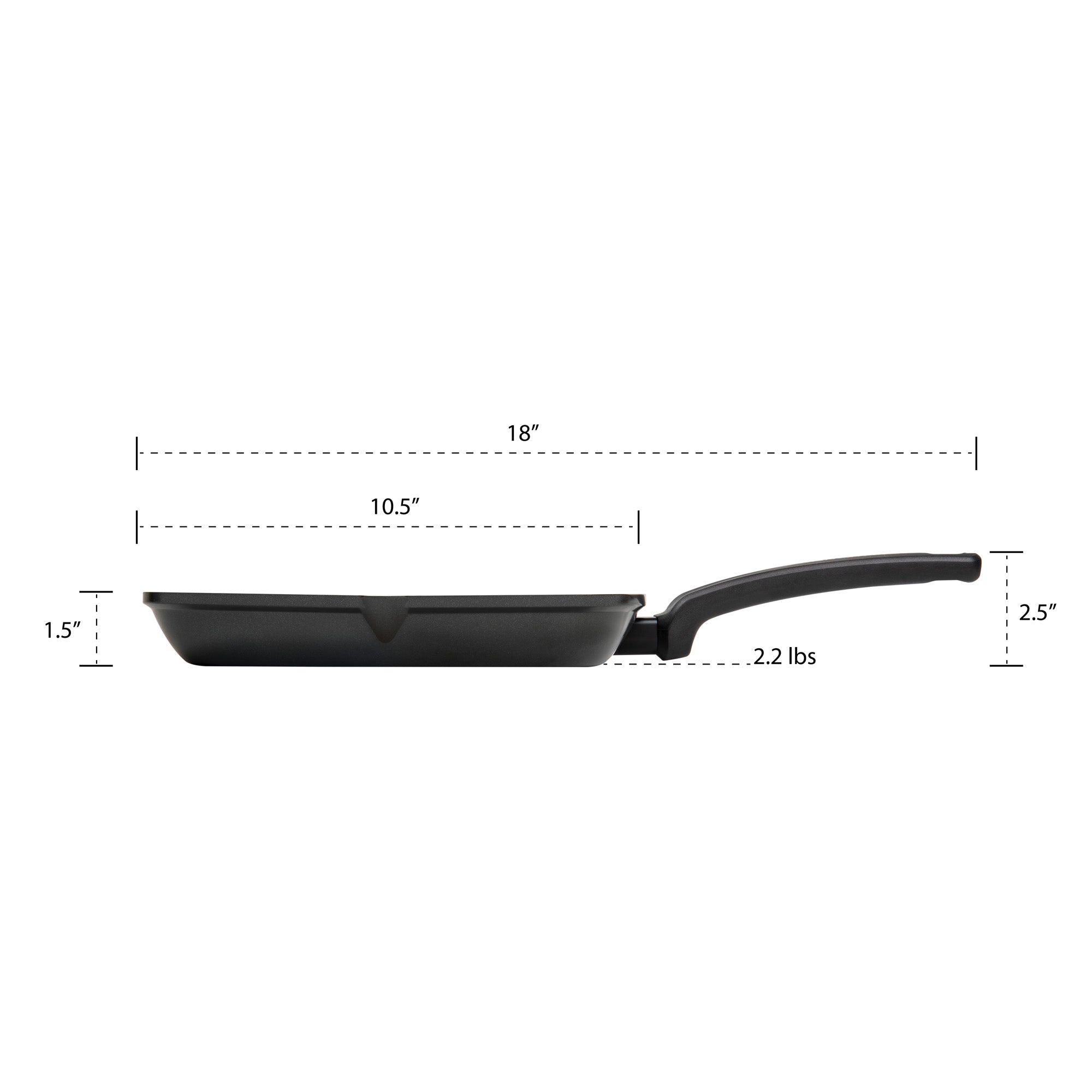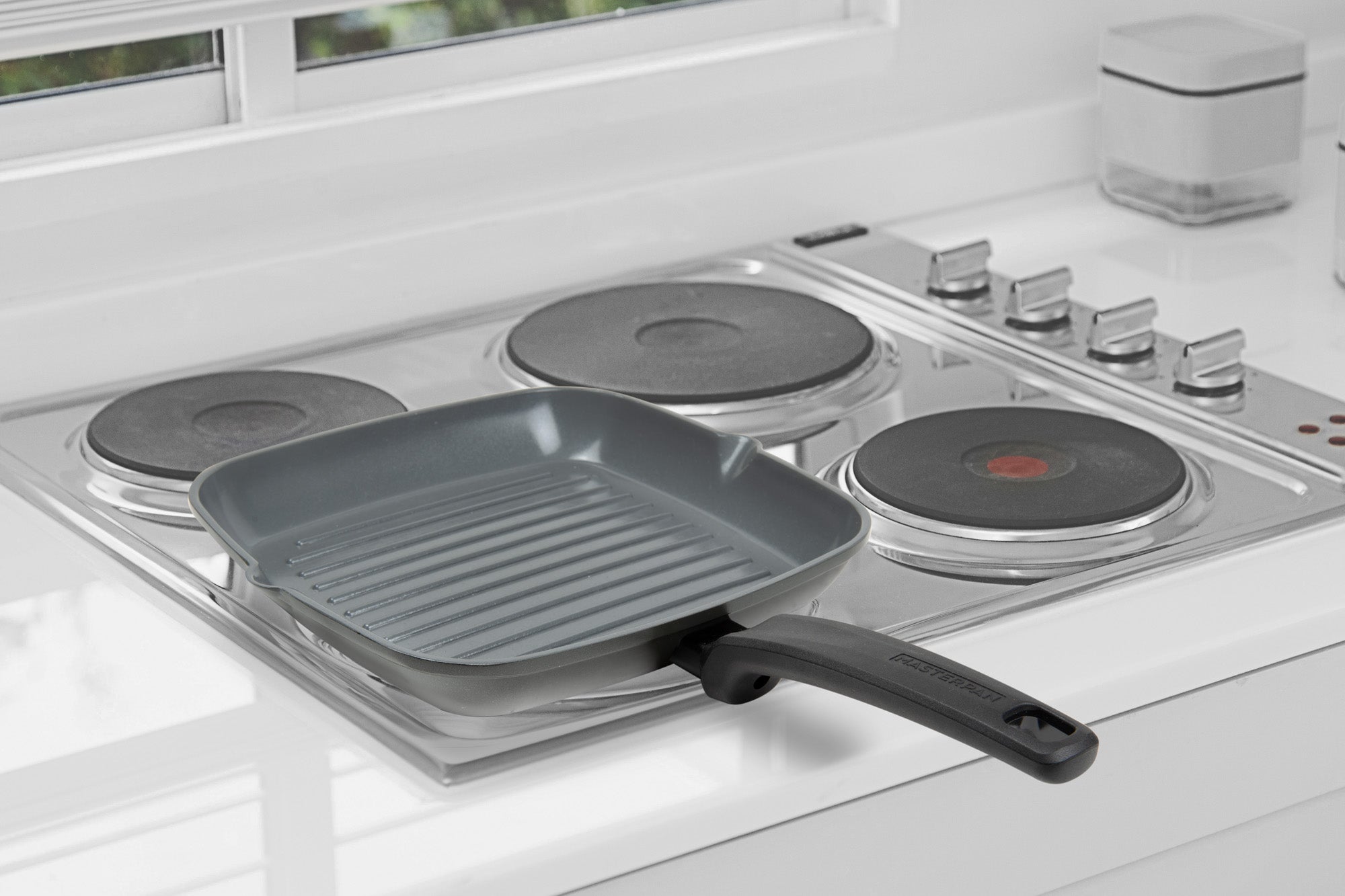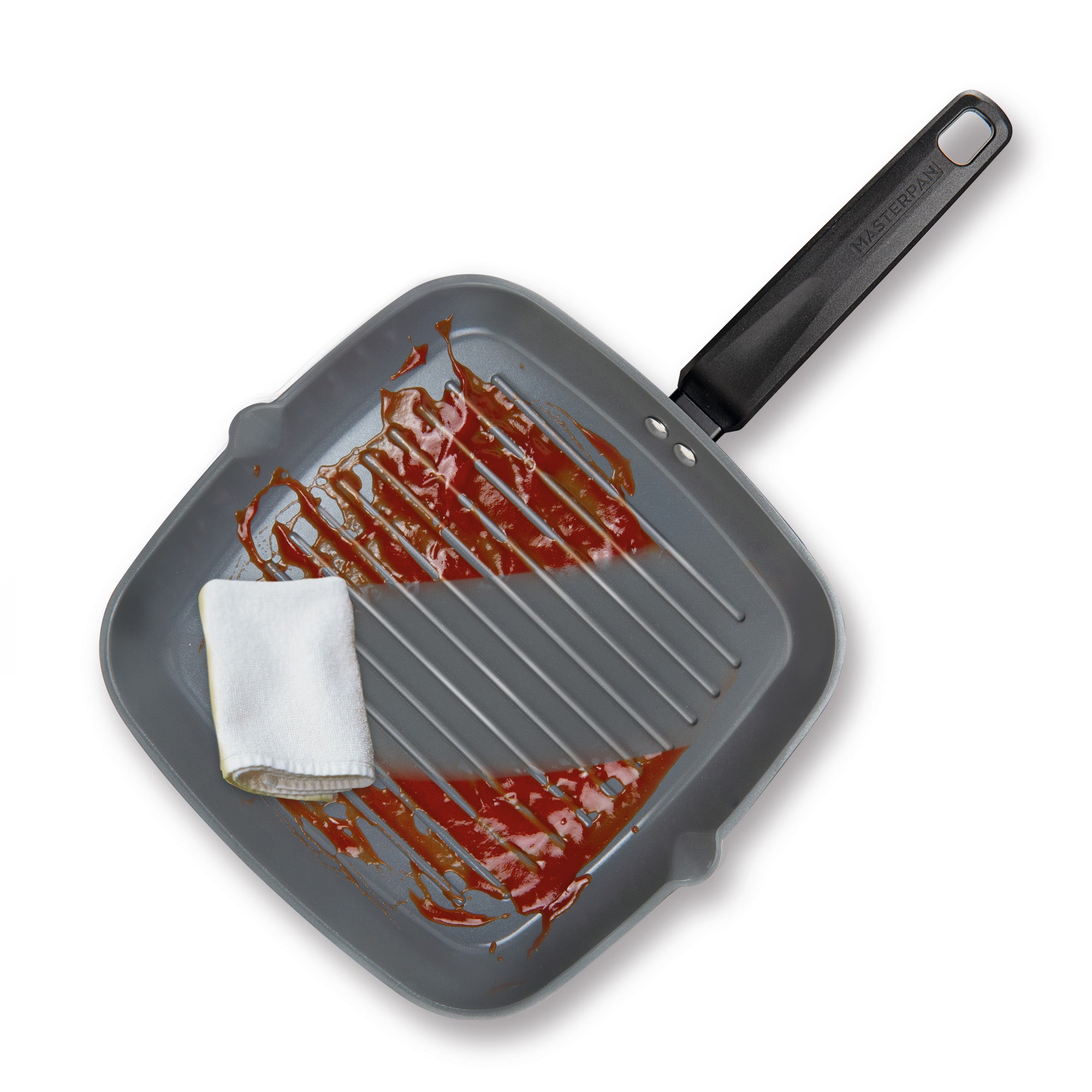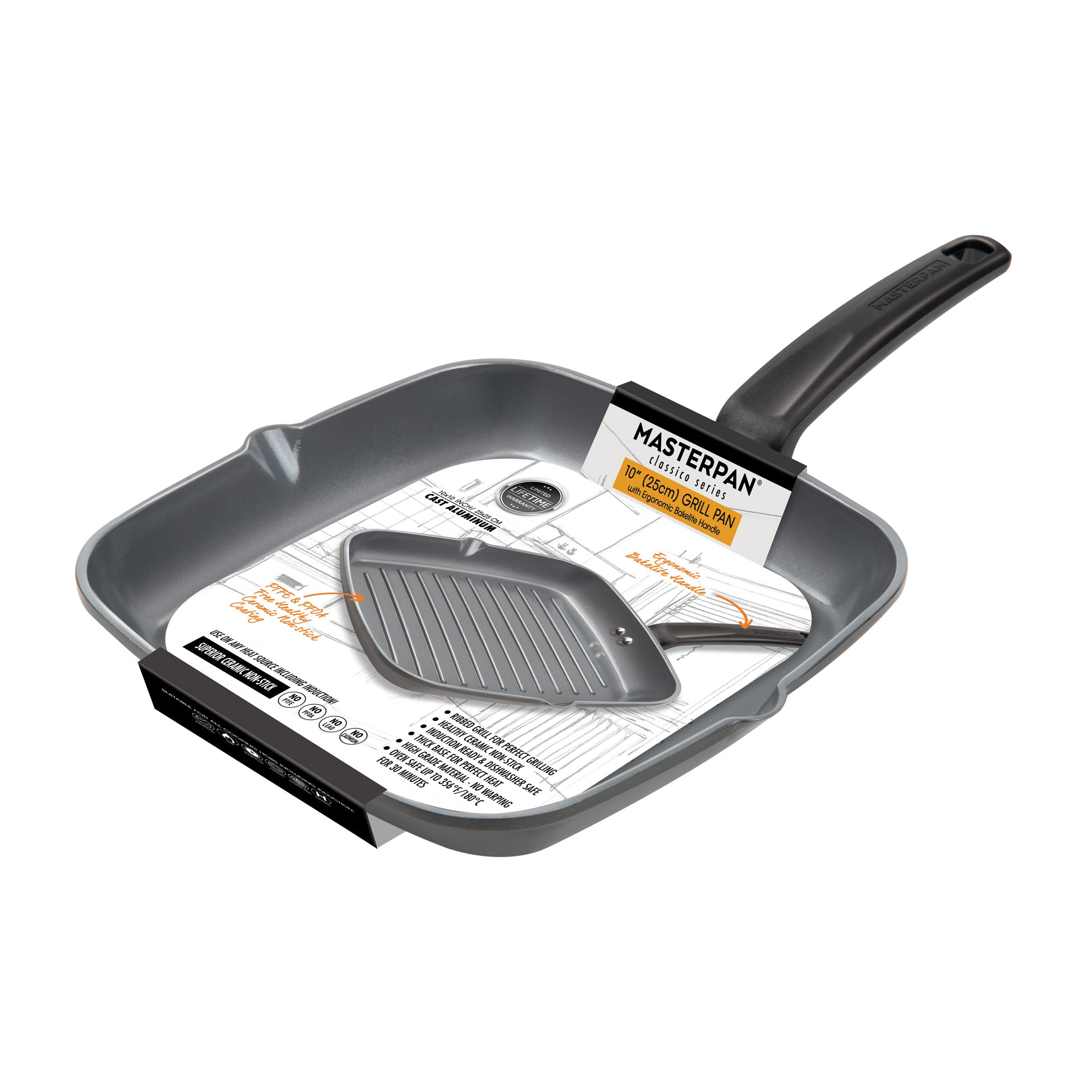 a
MASTERPAN Ceramic Nonstick Grill Pan, 10" (25cm)
Out of stock
Sku No. MP-178
The MASTERPAN 10" (25cm) Grill Pan is a must have for any kitchen and is crafted from cast aluminum with a bakelite handle, and then finished with a premium ceramic non-stick coating. It has 12 perfectly sized and spaced grill ribs with a deep 1.5" sides that reduces easy spillage and splatter when grilling, making it the ideal pan for all your grilling needs. The sleek style and ultra durability fulfills all your cooking desires. Part of our Classico Series, the pan boasts a streamlined look and bakelite handle making it an ideal addition to any kitchen and your cooking needs. Cookware that is guaranteed to perform as amazing as it looks! 
Discover what makes this so special
Amazing quality at low prices
HIGH QUALITY HANDLE & MATERIALS

exclusively designed top of the line ergonomic bakelite handle is sleek looking, contoured for a relaxed and comfortable grip, and stays cool while cooking on stove top (not in oven). Aluminum body & a warp-resistant base provides for fast, even heating and an easy clean up. A must-have in any kitchen.

HEALTHY COOKING

using ILAG's Swiss Technology and XERADUR 2 double layer ceramic non-stick coating, this pan is free of PFAS, PTFE, PFOA, lead, cadmium and heavy metals, and conforms to U.S. food and safety standards. Easy to cook using virtually no or very little butter or oil allowing for healthy cooking. Food comes right off the pan so it makes cooking more enjoyable and cleaning up a breeze.

OVEN & DISHWASHER SAFE

oven safe up to 180 C (356F) for up to 20 minutes. Once you're done cooking and the pan cools down, you can put it in the dishwasher or place it under hot water for an easy clean. We always recommend hand washing vs dishwasher as it increases the life cycle of any non-stick coating.


Customers also loved these